We check in with Conor Clancy and Darcy Coutts as they live the Van Life Dream heading across Europe generally having a good time all while riding their bikes!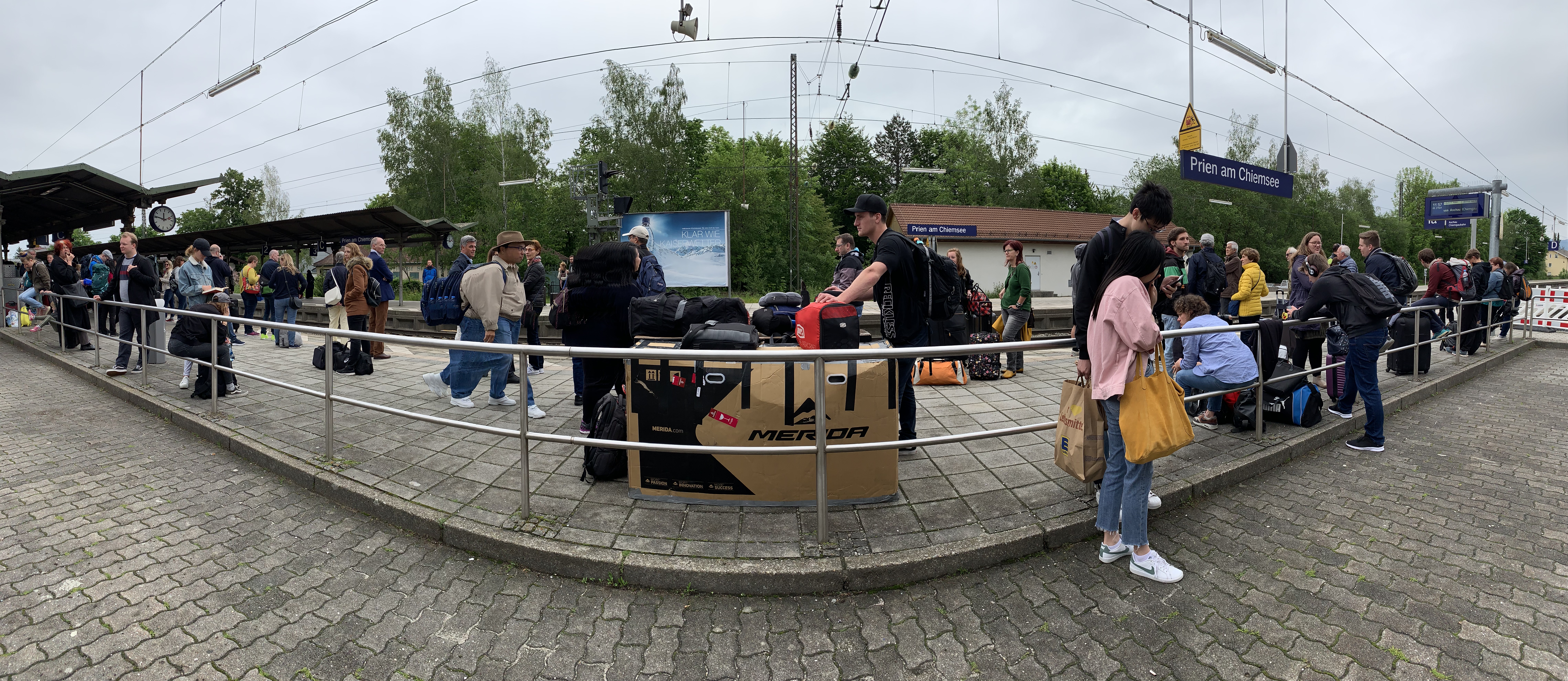 After 20 something hours we landed in Munich and were pretty stoked to see the bikes sitting there in over sized. A mate of mine is living just out of Salzburg and was good enough to let us poach his Van for the trip, all we had to do was get ourselves there. After a couple of sketchy train rides we found ourselves in Mattighofen. Harry picked us up from the train station and we got to his house, to find the Van propped up on two jacks and the front left hub assembly spread out across the driveway. The wheel bearings had seized and he'd spent the day jumping from workshop to workshop getting it fixed.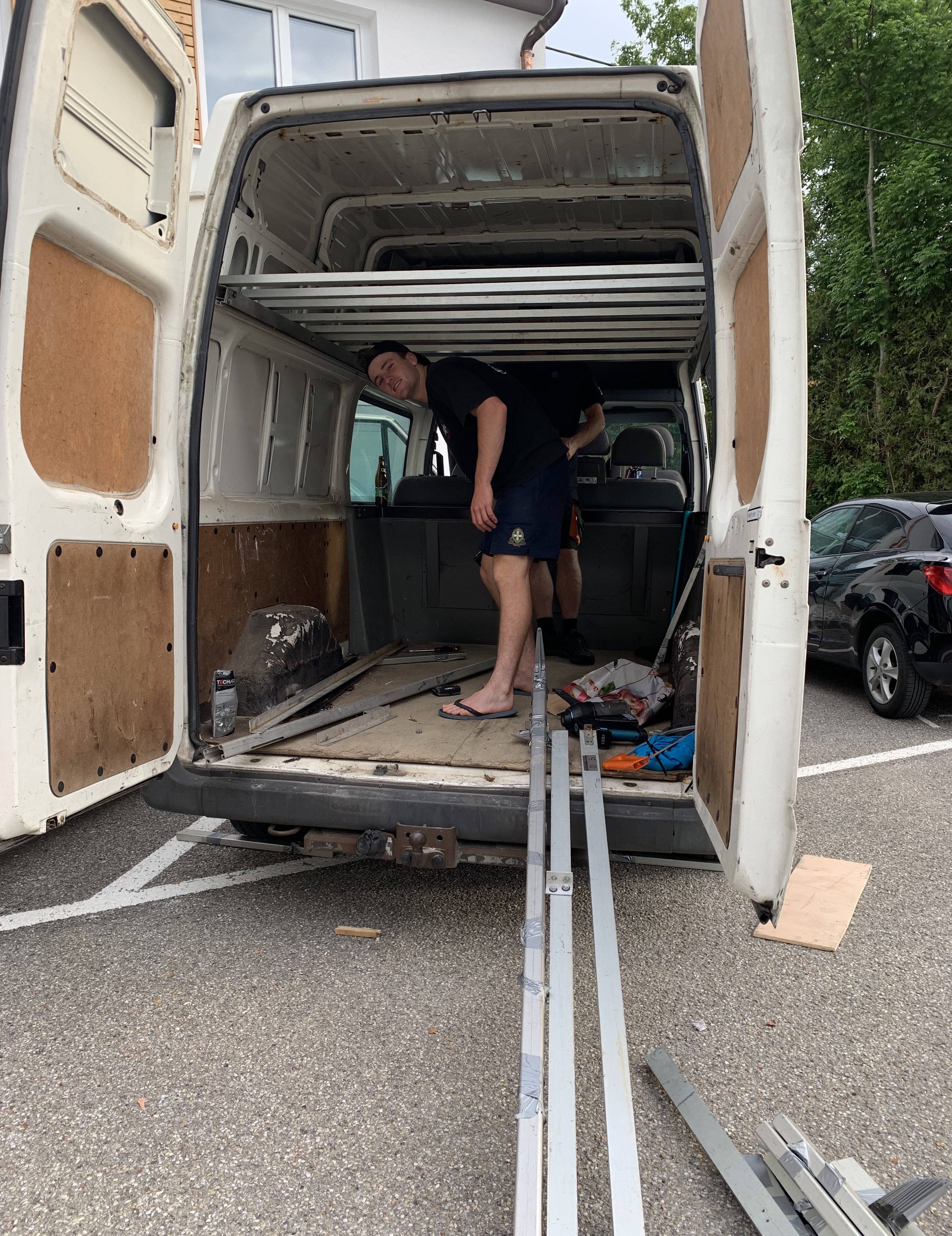 We got that sorted and went to work on the inside, he had only picked the Van up 2 days before we got there so we were working on a full blank canvas. We got pretty lucky in that the Van he had before this one was one of the old VANZAC vans, so we basically just stripped the old van, made some small adjustments and bolted it all back together in the new one, worked a treat!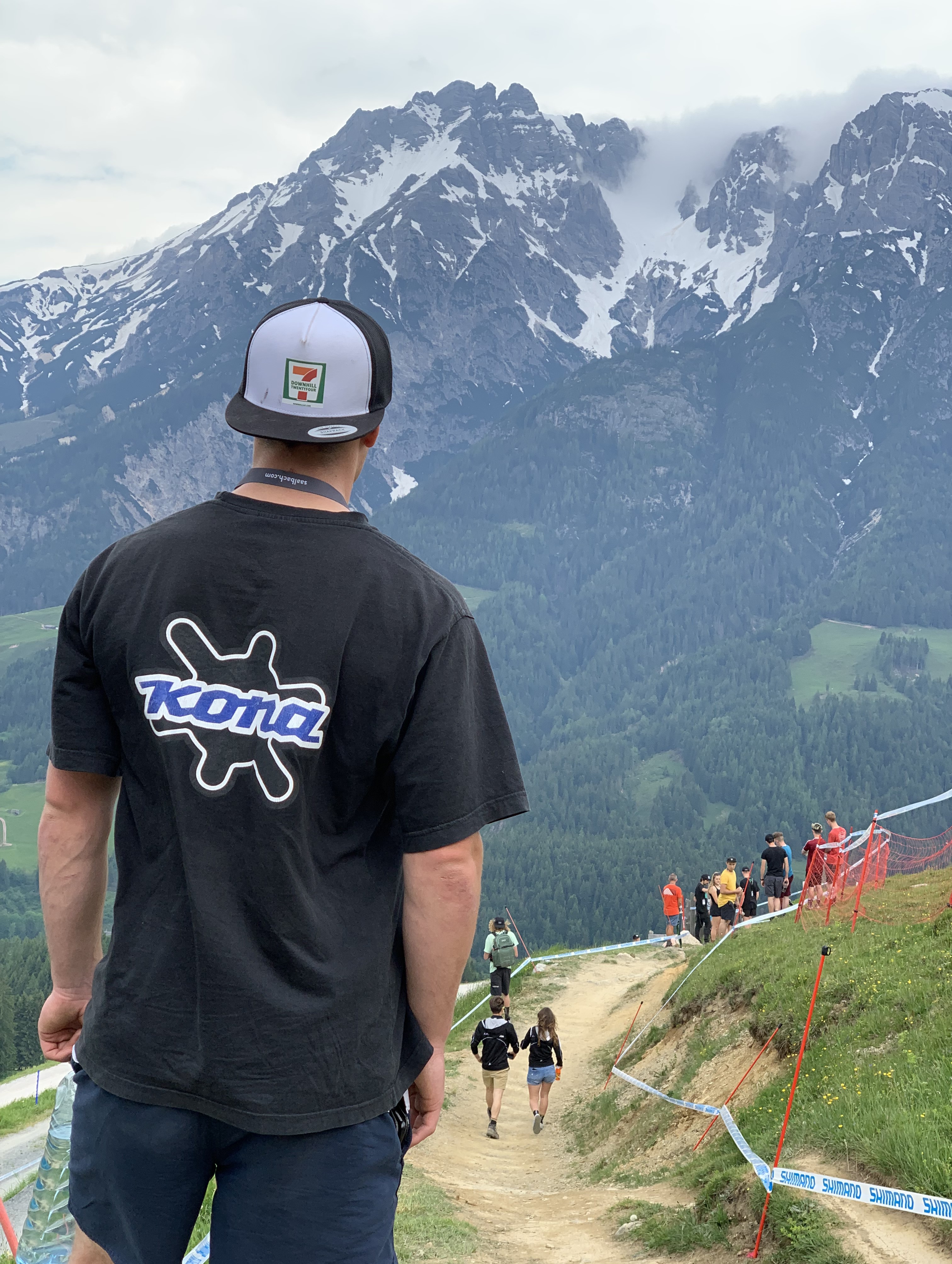 We spent a few days cruising around and then made our way down to Leogang for the World Cup! Track walk on Thursday showed some interesting bunting and of course the new wood section towards the bottom.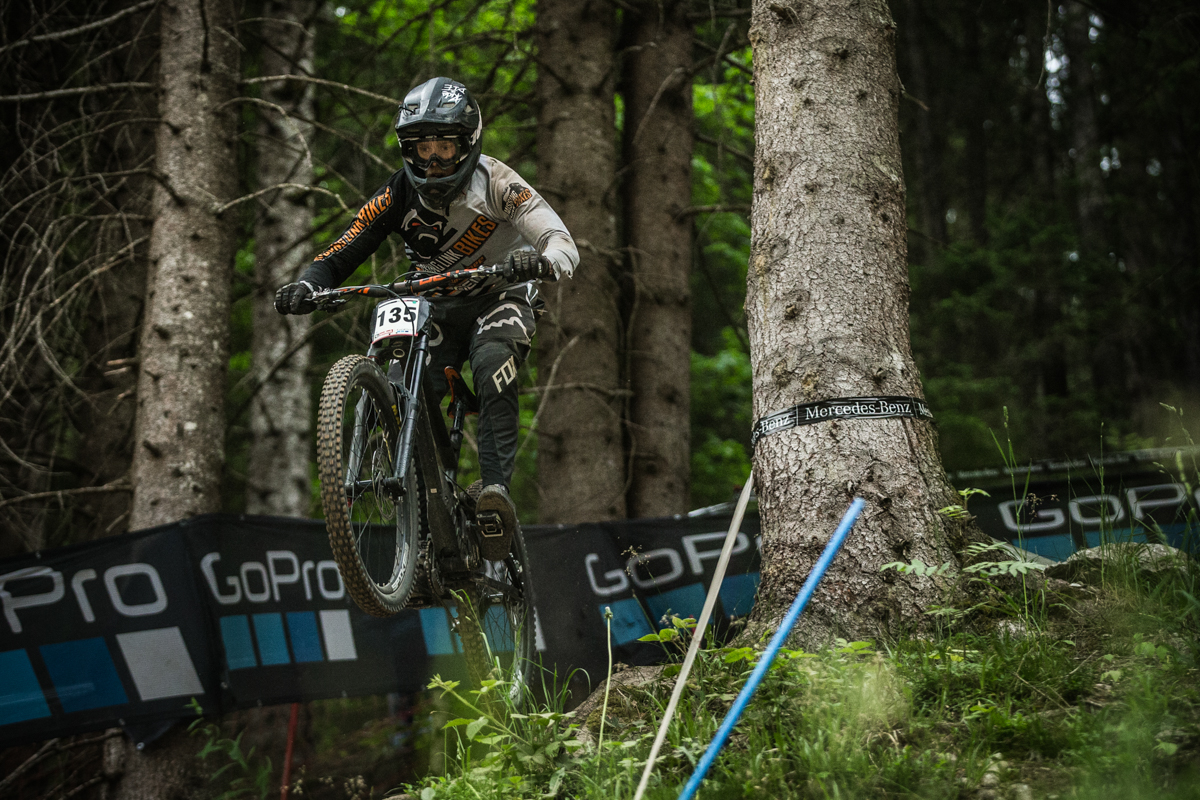 Friday practice came around and it didn't take long to figure out where we were going on track, we just needed to add speed, and lots of it!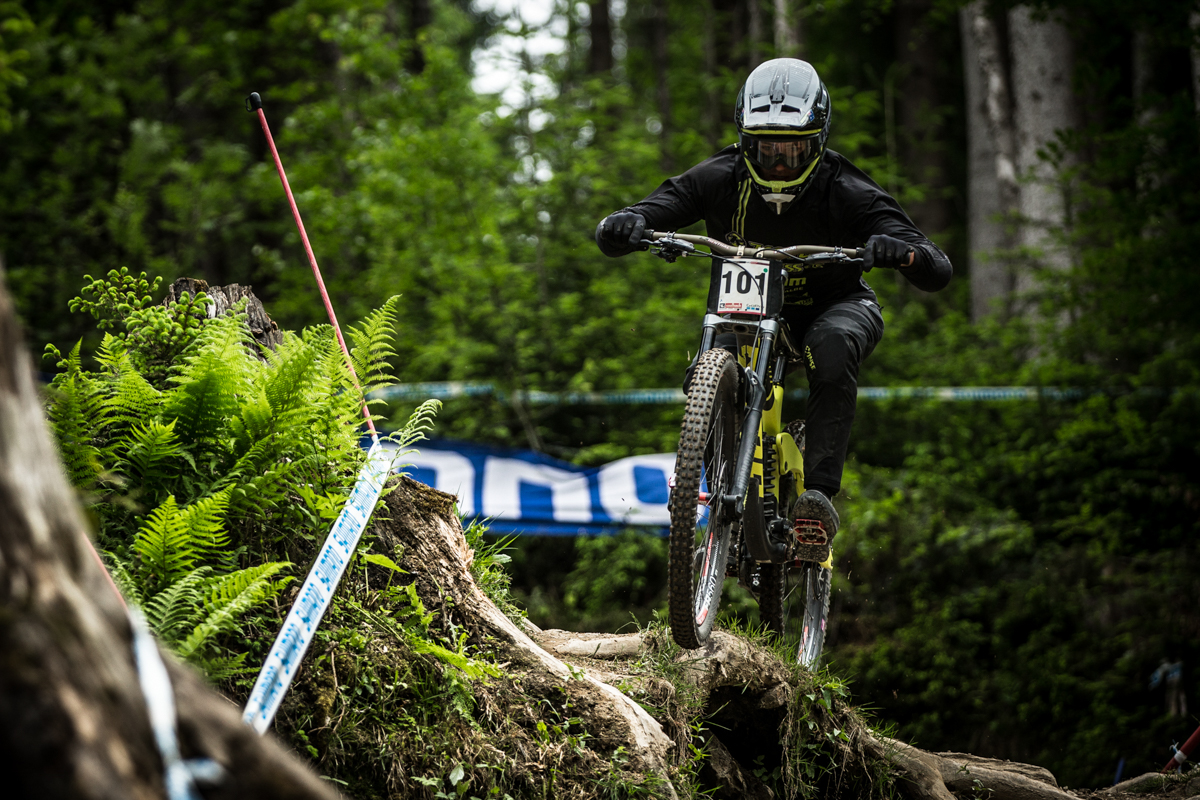 Saturday practice got off to an interesting start with a sweet first run digger, I clipped a pole with my bars in the root section before the motorway and got sent off one of the big stumps landing square on my lid! I got up to watch my bike bounce over a banner and out of the tape.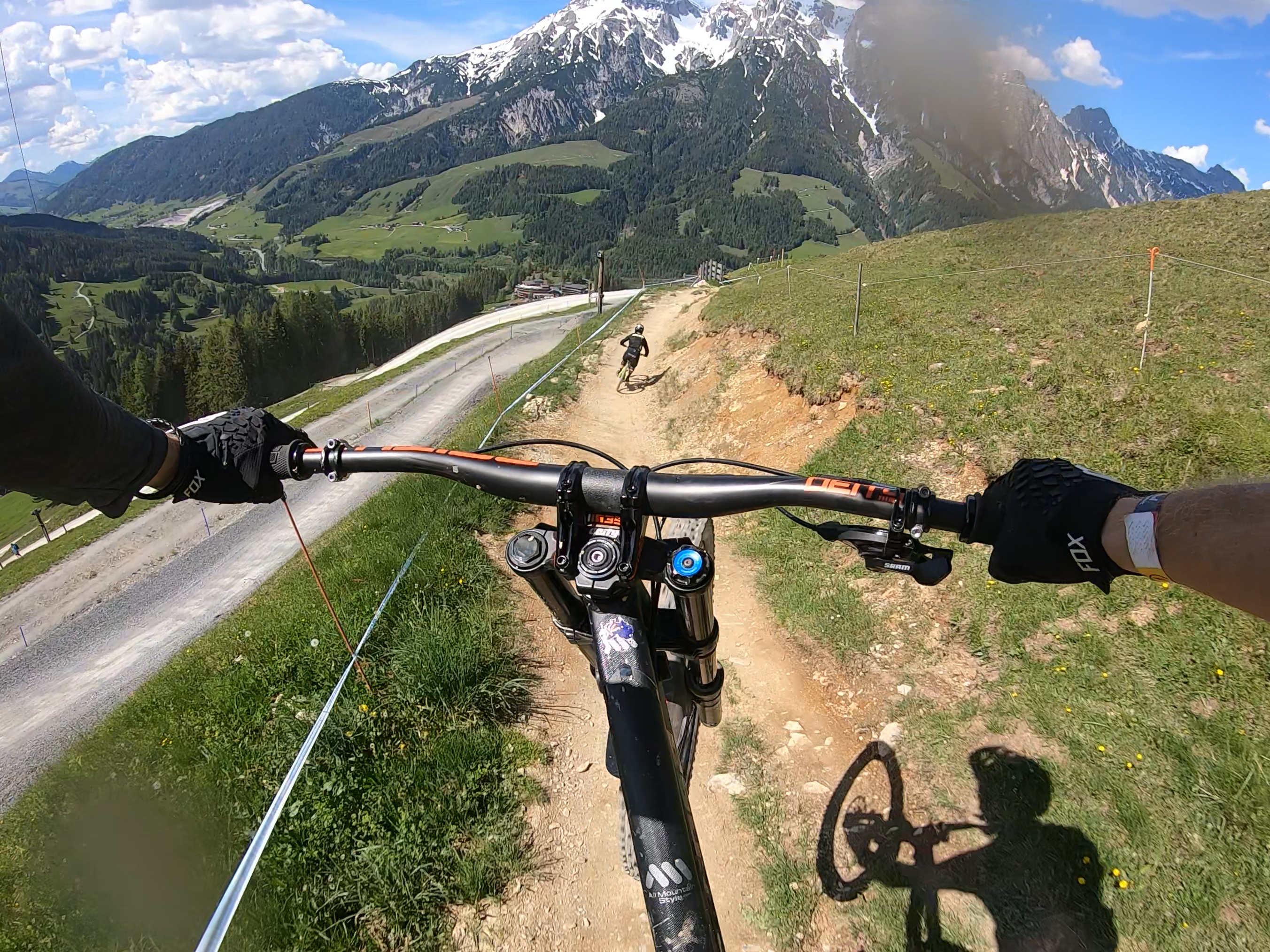 Darcy's qualifying run was about 15 minutes before mine so we headed up together and got stuck into the standard warm up routine. Our runs were far from impressive and we both found ourselves outside the top 100.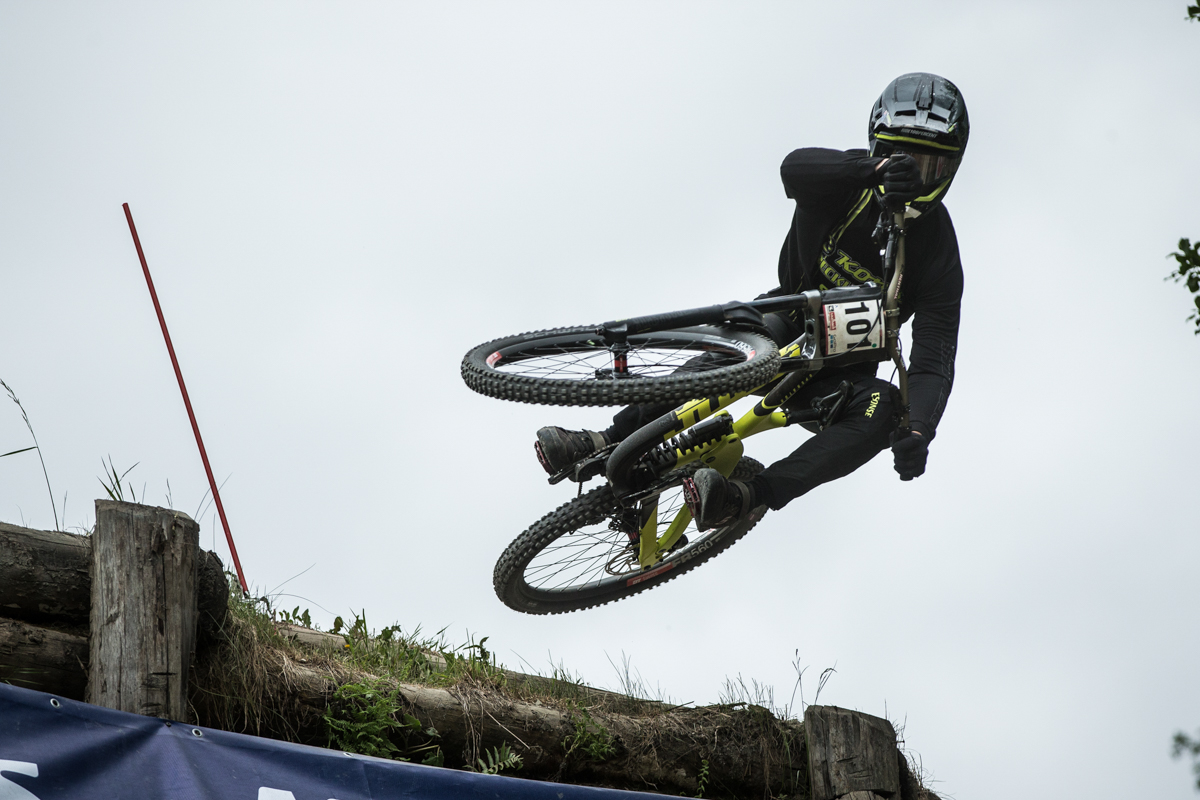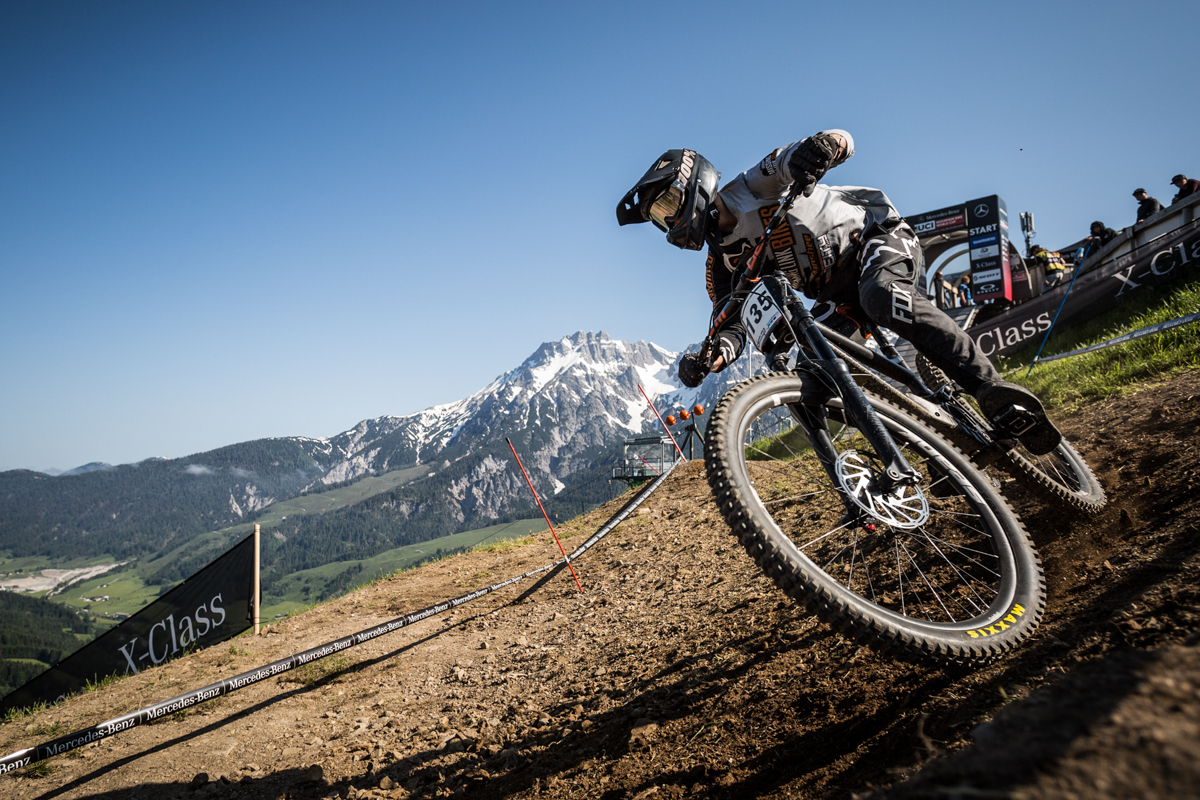 It's an interesting track to race and I definitely hold a lot of respect for the guys that consistently put down competitive times there. Everyone's doing a very similar speed the whole way down and I personally think there's not a lot of sections to make time up, it's more about not losing any from top to bottom.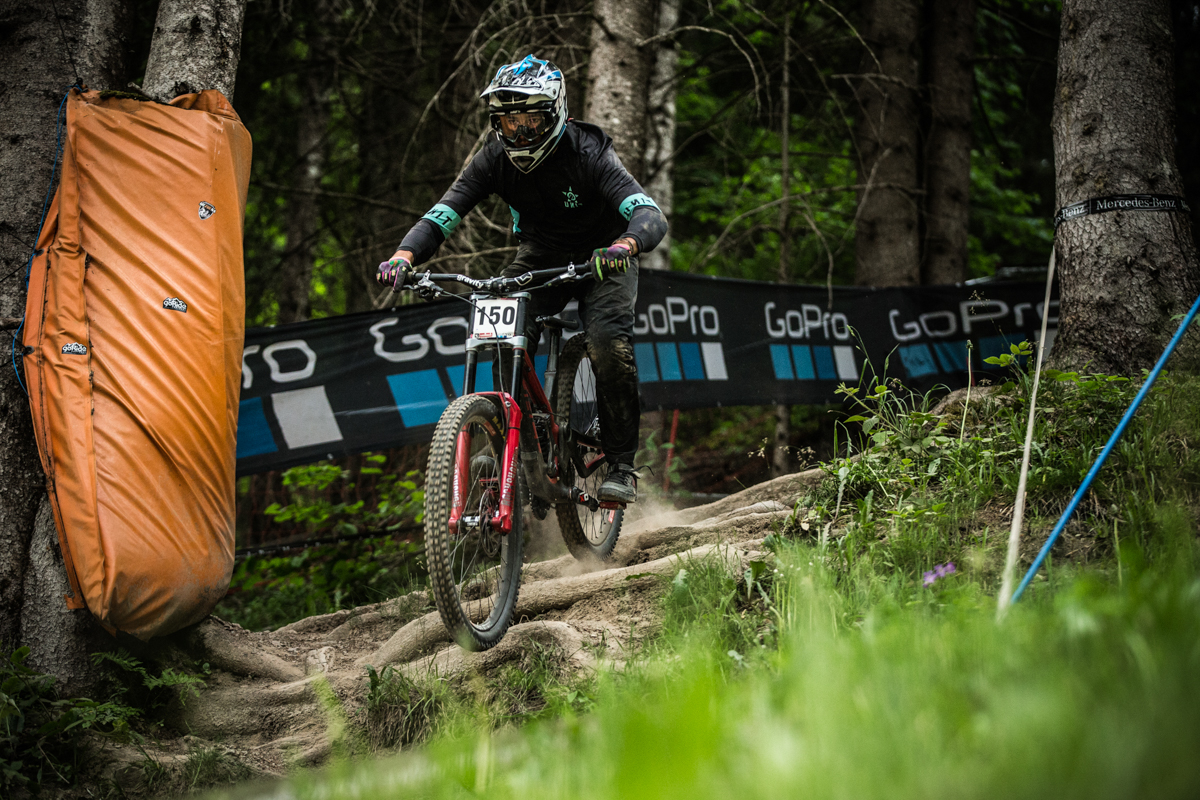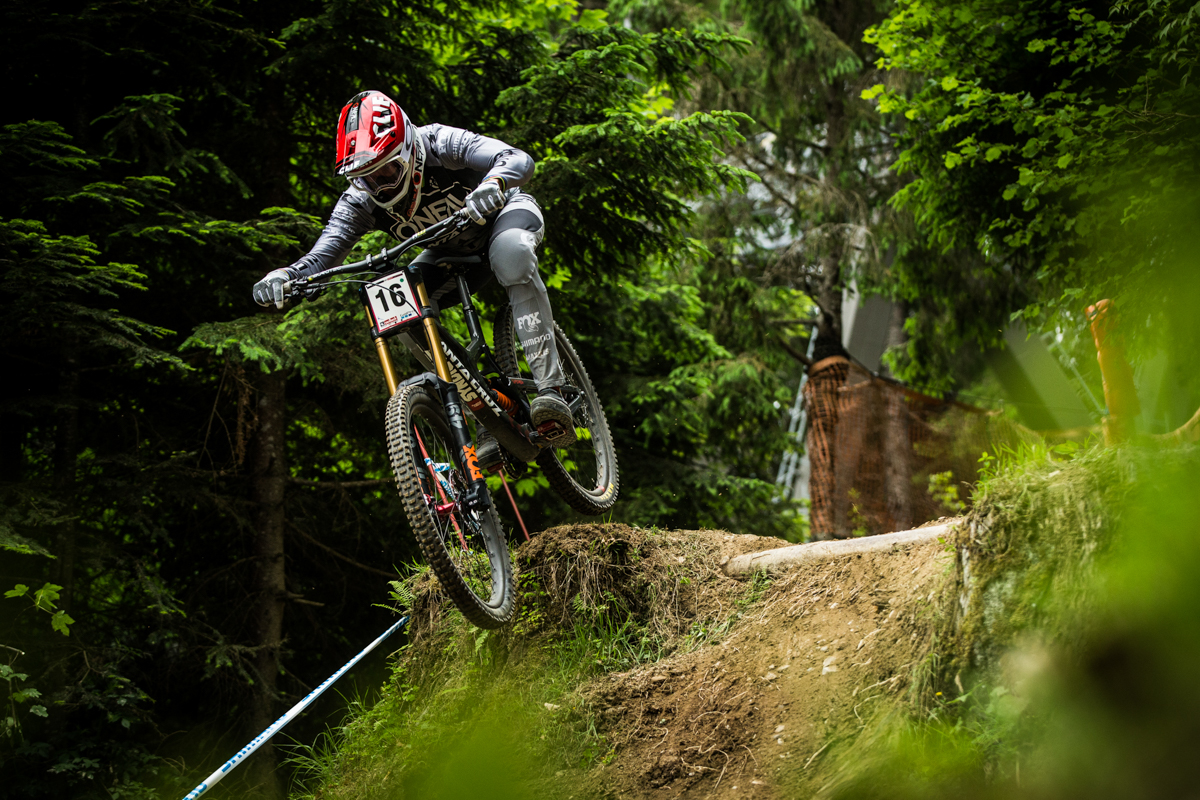 We hung around to watch finals on Sunday and I think everyone in the finish arena was stoked to see Greg back up there, even if he did fall just short of the win. After that we headed back to Mattighofen for a few days before making our way down to Innsbruck for CrankWorx the following weekend.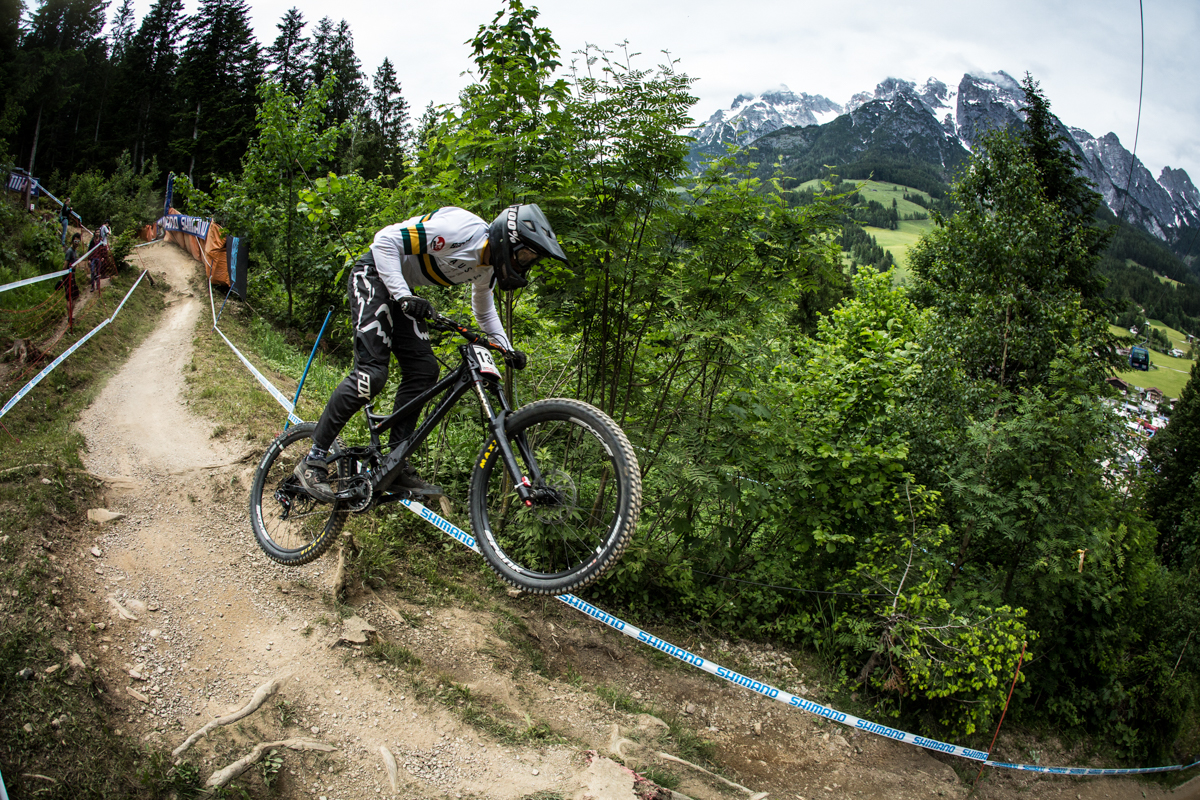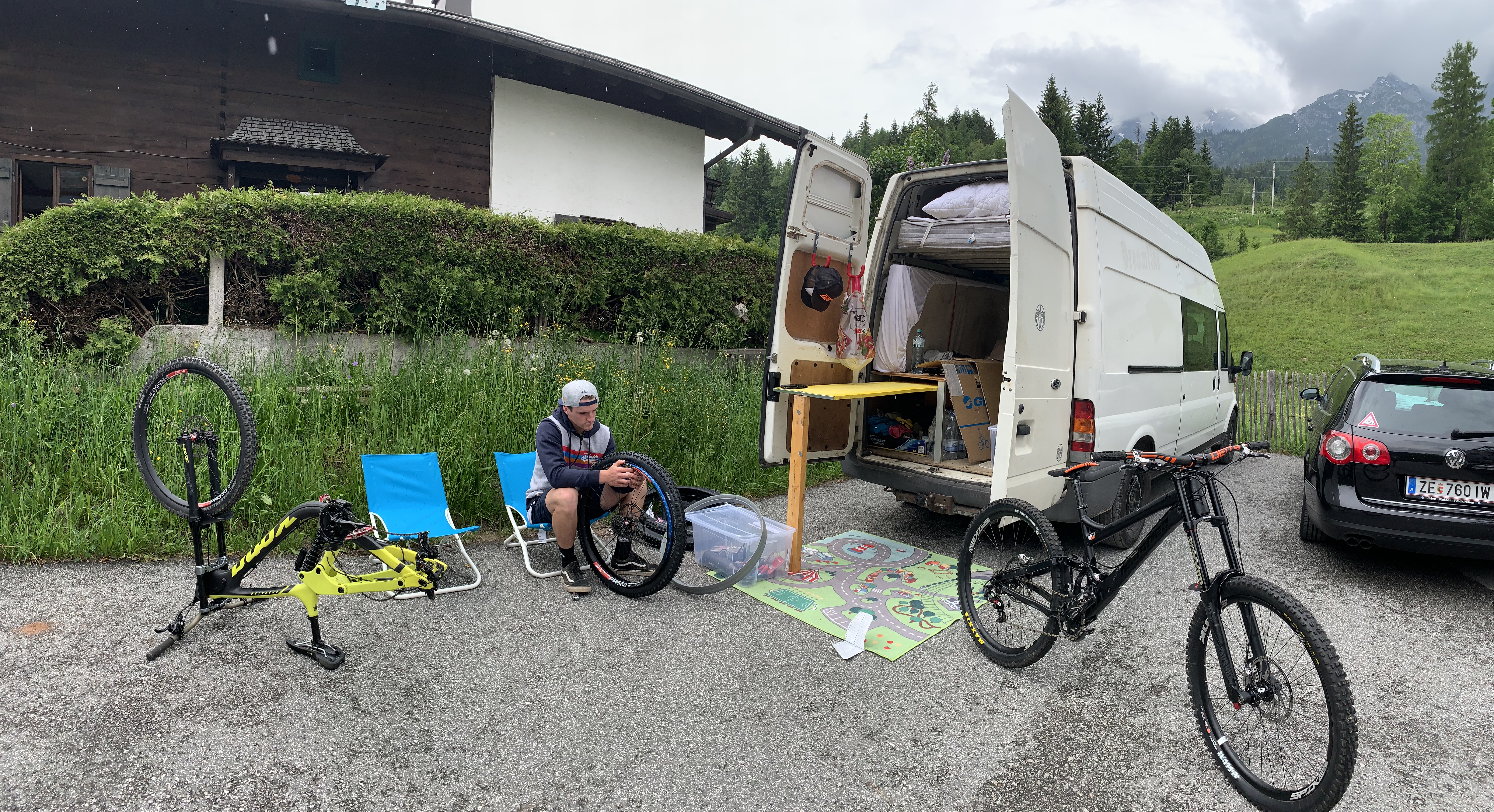 CrankWorx is run quite differently to a World Cup in that there's an extra day of practice and no qualifying runs, just 3 practice sessions and then one against the clock for finals. The track was super natural in the top half before a heap of long boardwalks, a gravel road sprint and some big flow turns towards the bottom.
We got a decent amount of rain on the Saturday night which was always going to make the track pretty slippery. They brought our practice forward to 7:30am which meant we were racing by 9:30am which obviously didn't give the track a lot of time to dry out.
Come finals Darcy felt he rode overly conservative and just held back too much for such a short track, finding himself finishing in 47th.
I potentially should've ridden more conservatively as I smoked a wet root coming onto the boardwalks towards the bottom and landed on my right shoulder, dislocating it in the process. I managed to get it in a spot where it was able to relocate itself and ended up with a DNF and quite a sore wing.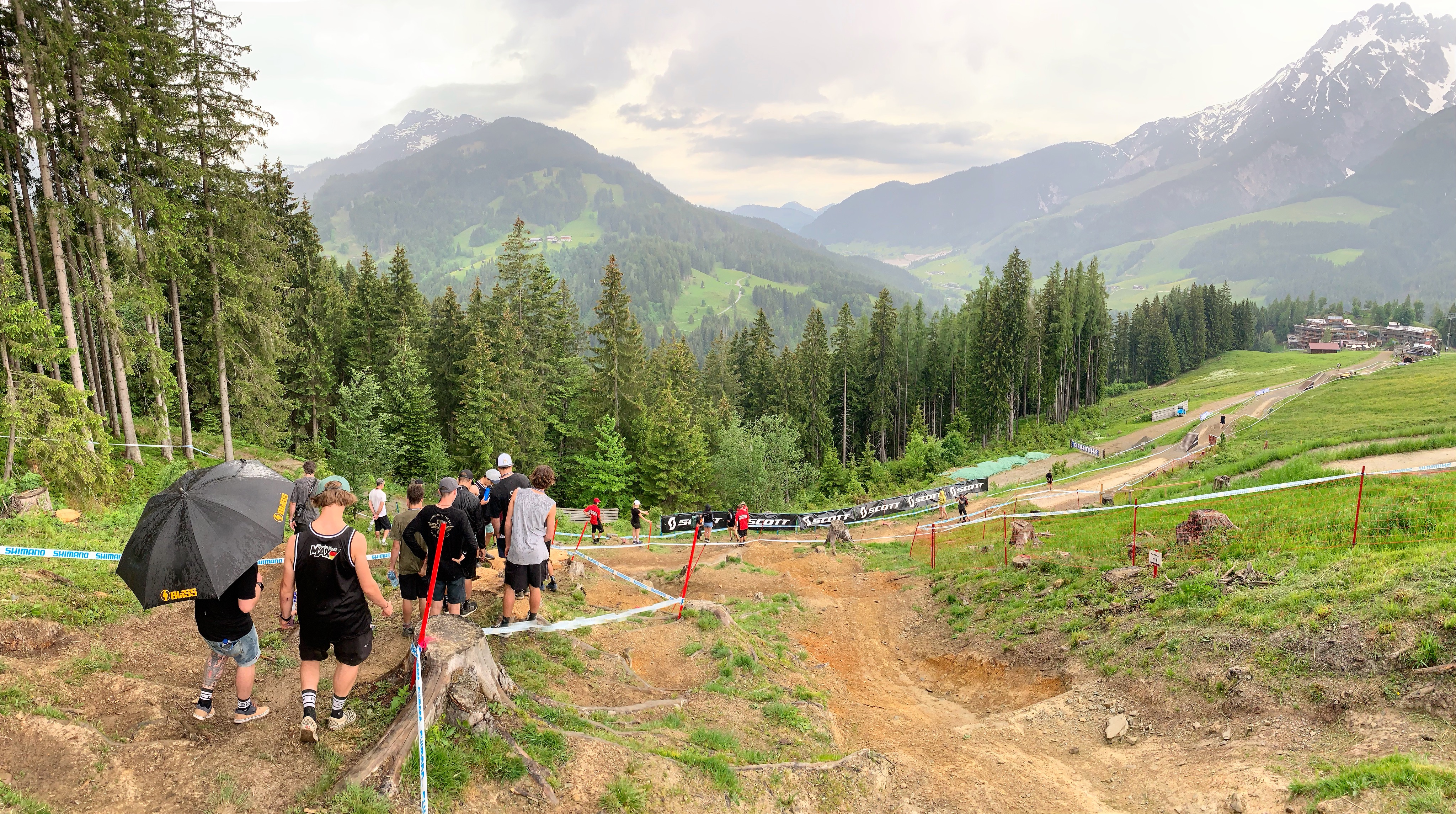 We made the trip back to Mattighofen that night and I booked myself in for an MRI the following week. We decided to alter our plans a bit and hung around Austria in the mean time while I couldn't ride. We managed to get ourselves tickets to the MXGP in Teutschenthal, Germany that weekend and headed over for a look. We camped at the track and the fans were crazy in there!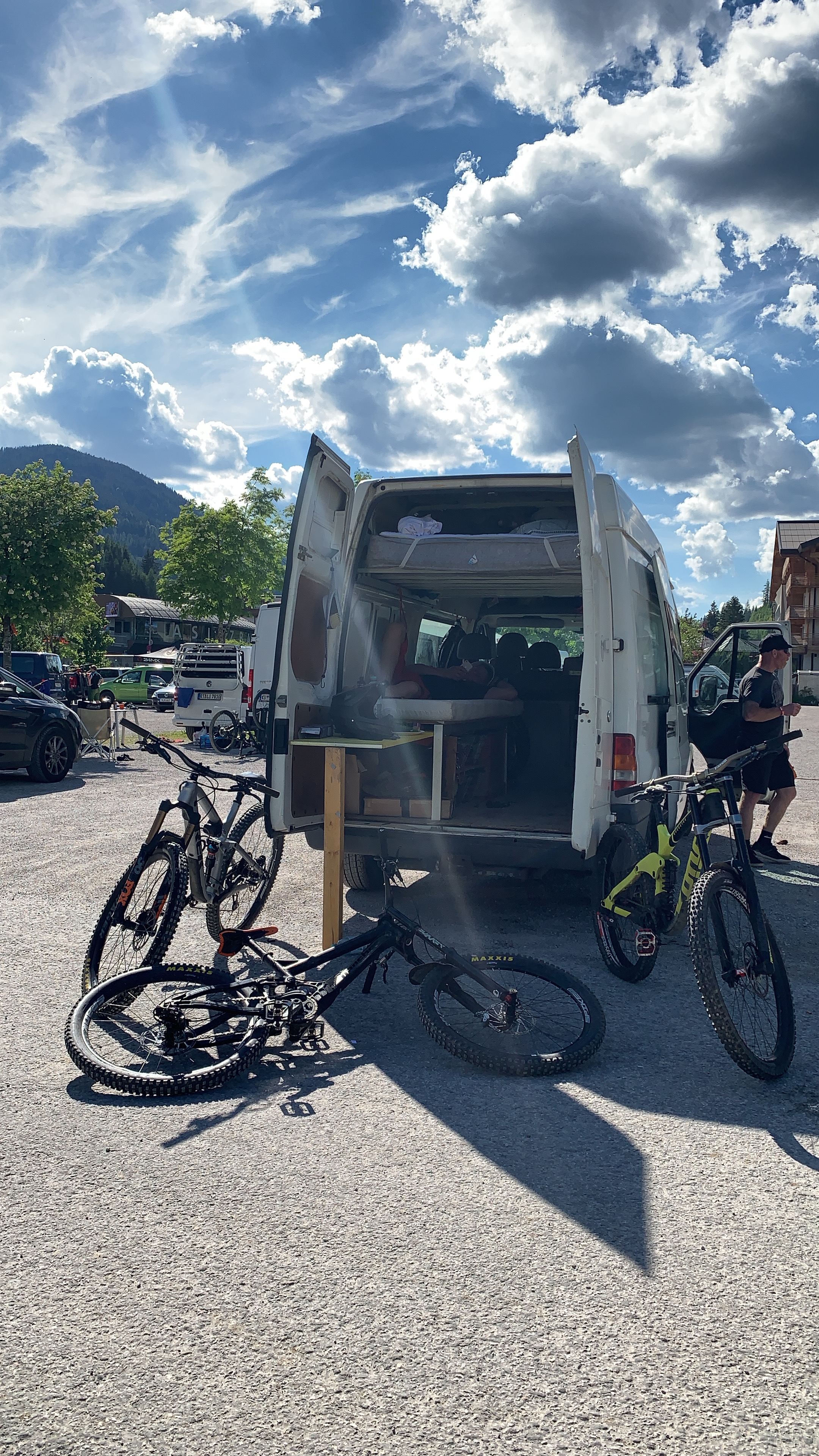 After a few days in Germany we made our way back to Austria for my MRI which luckily came back pretty clear. Speaking with the specialist we decided to strap it up and take it easy on the bike for a couple more weeks. This unfortunately meant watching Vallnord from outside the tape but we were hopeful to still line up for Les Gets the following week!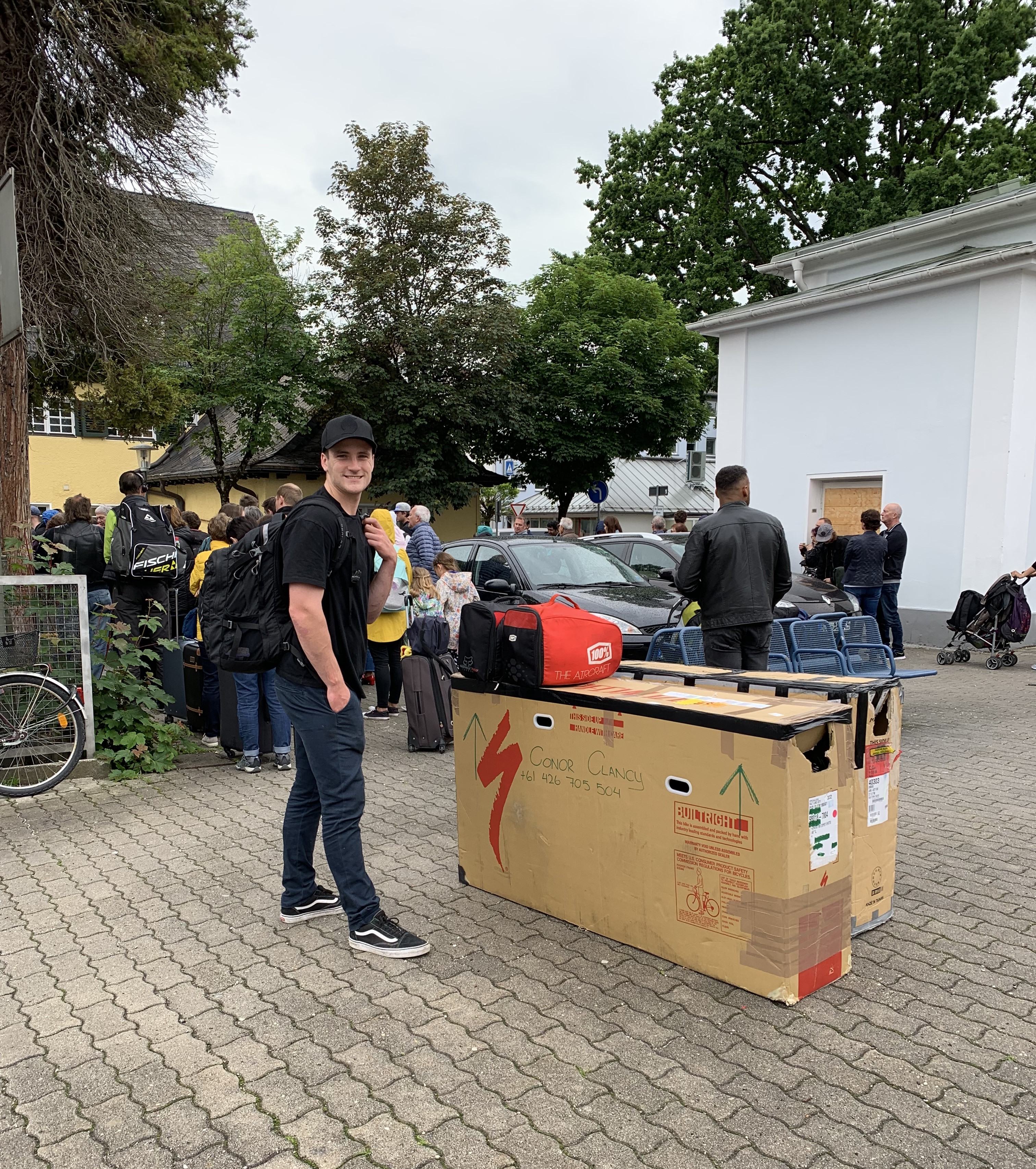 With myself out scouting lines and being media guy Darcy got stuck into practice at Vallnord, and looked pretty good out there. The ever changing track conditions definitely didn't make it easy for anyone on the hill and this unfortunately caught him out with a crash in the steeper sections towards the bottom in his qualifying run. He crossed the line and ended up in 96th position with sights now set on Les Gets for both of us!
Check back to see how things shaped up at Les Gets before we head to Pila for an IXS round ahead of Val Di Sole.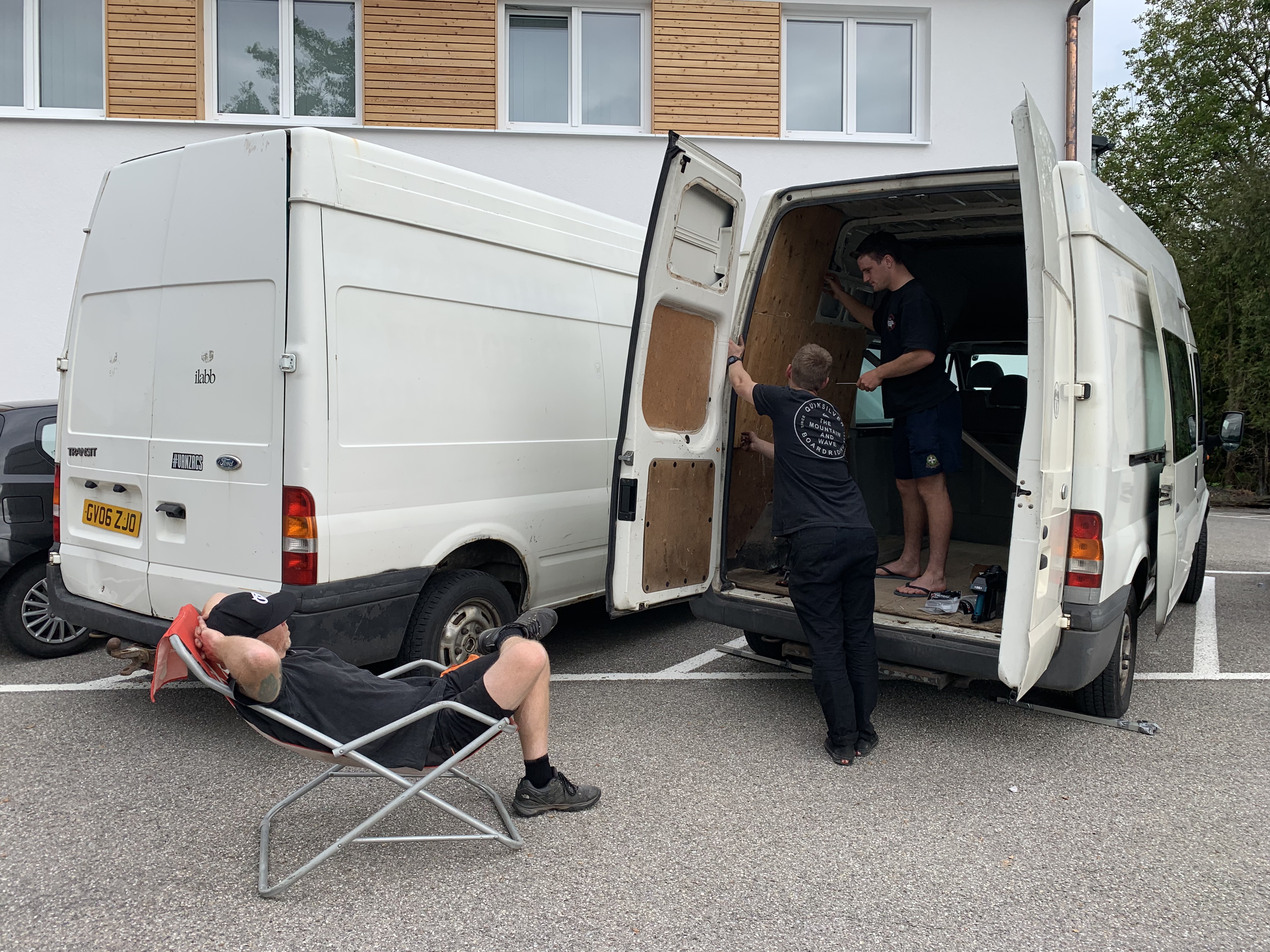 Remember to follow them on social media here: Conor Clancy and Darcy Coutts
Images: From their phones and Andy Vathis (Instagram)
Get more content on Facebook or follow us on Instagram & Snapchat: @downhill247