Some would say it is the biggest race of the year! Spearheaded by current World Cup pros Connor Fearon and Troy Brosnan the South Australian State Championships were guaranteed to be interesting!
Here are some of our musings from the day, we were there ourselves to enjoy the weekend so we got a few snaps of the highlights and some social media posts but nothing too serious!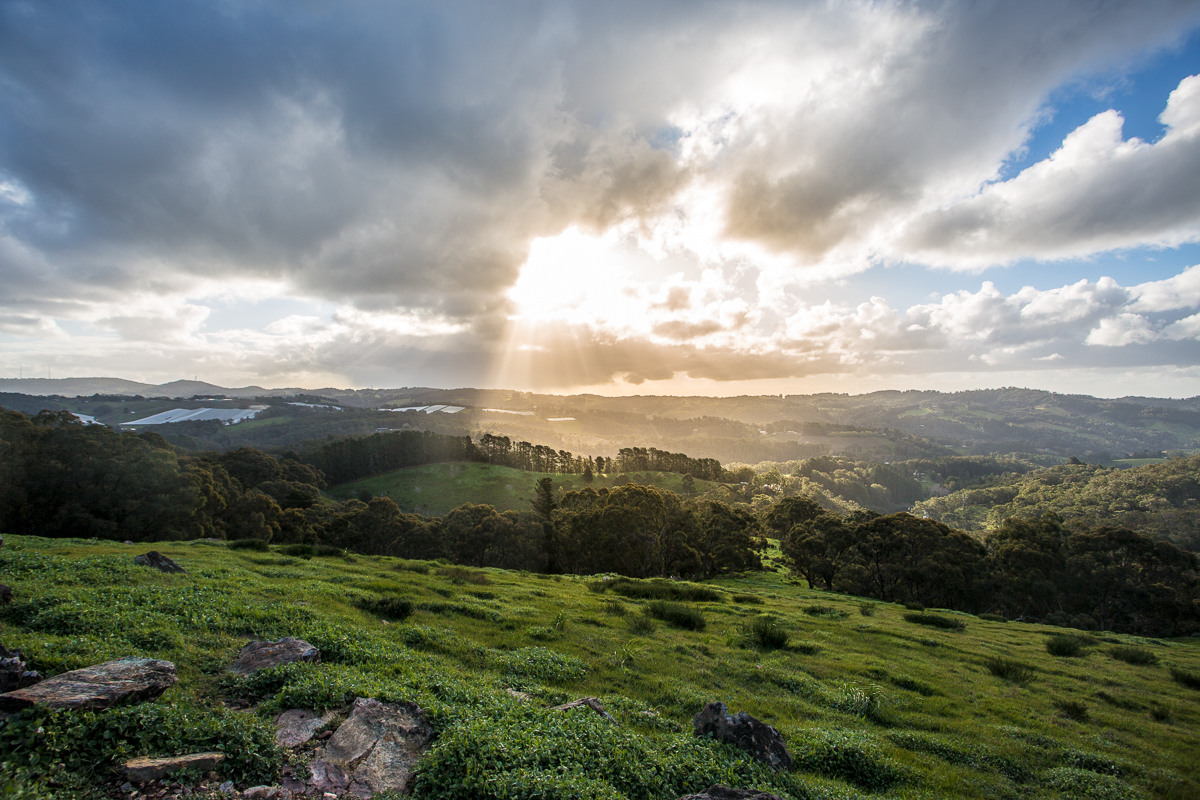 The weekend started off ominously as the weather was predicted to be quite average, Saturday morning we wall woke up and looked out the window – rain, great… A couple of hours later and it had blown through (or so we thought), up into the Adelaide Hills we went! After the usual race activities (registering, saying good aye to all your buddies in the pits, generally talking smack, etc.) it was time to head up for a run…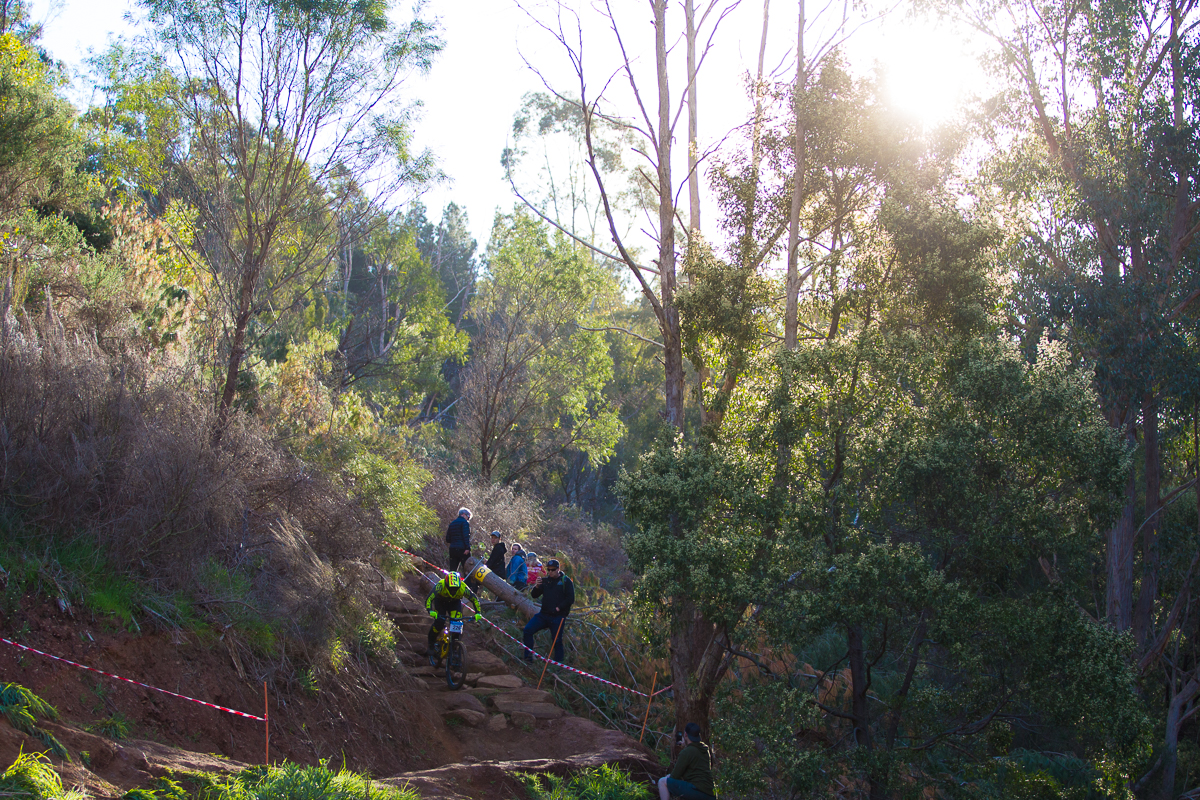 There are plenty of tails out at Fox Creek but this race was on 'Lone Gum' – one of the newer tracks in the area. First run down and conditions were prime! Shortly after that it hailed… typical… Anyway back up we went and as expected the track was bit like an ice skating rink! No matter a few more runs and by the time practiced closed at 4 things were starting to dry up.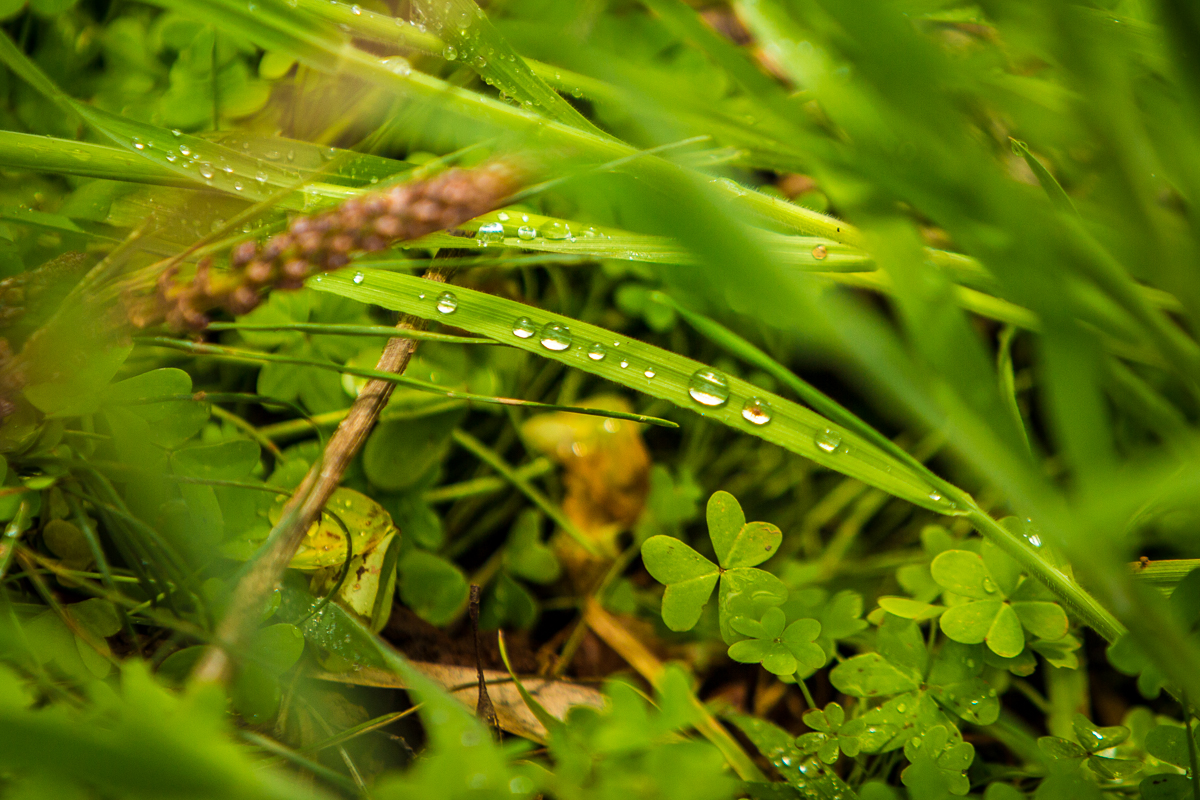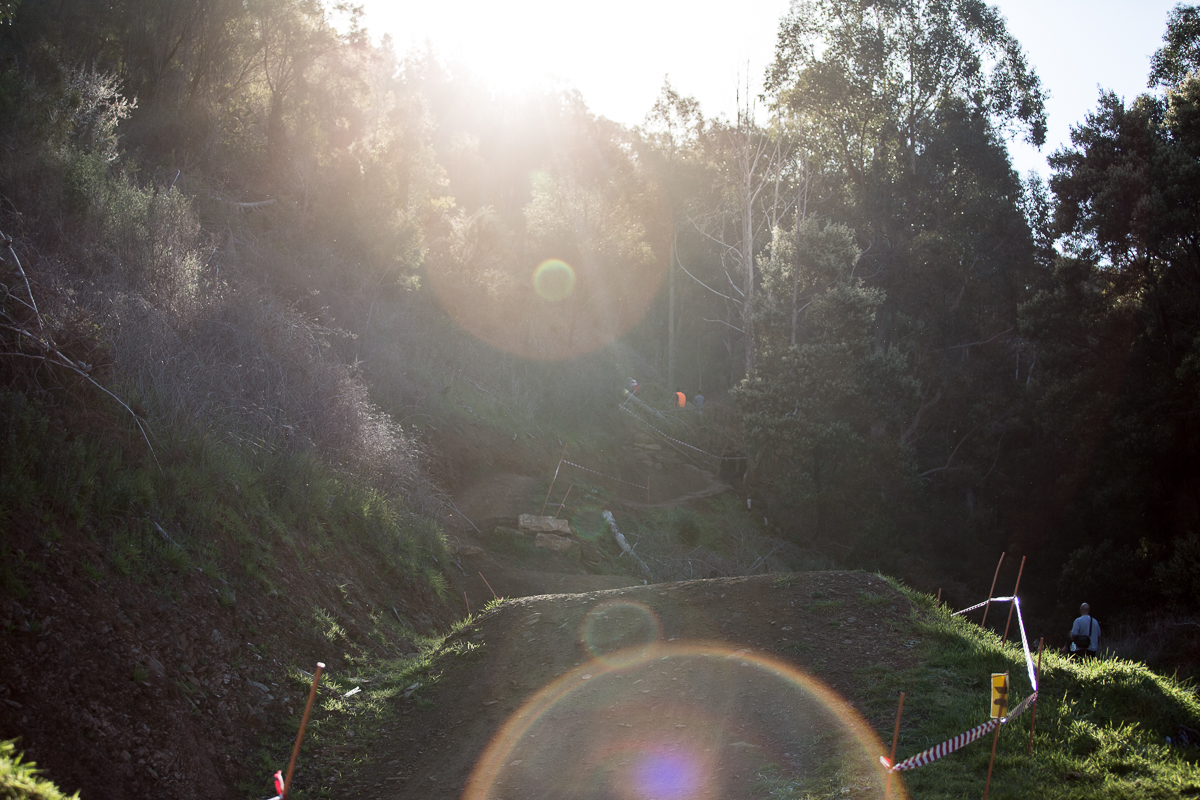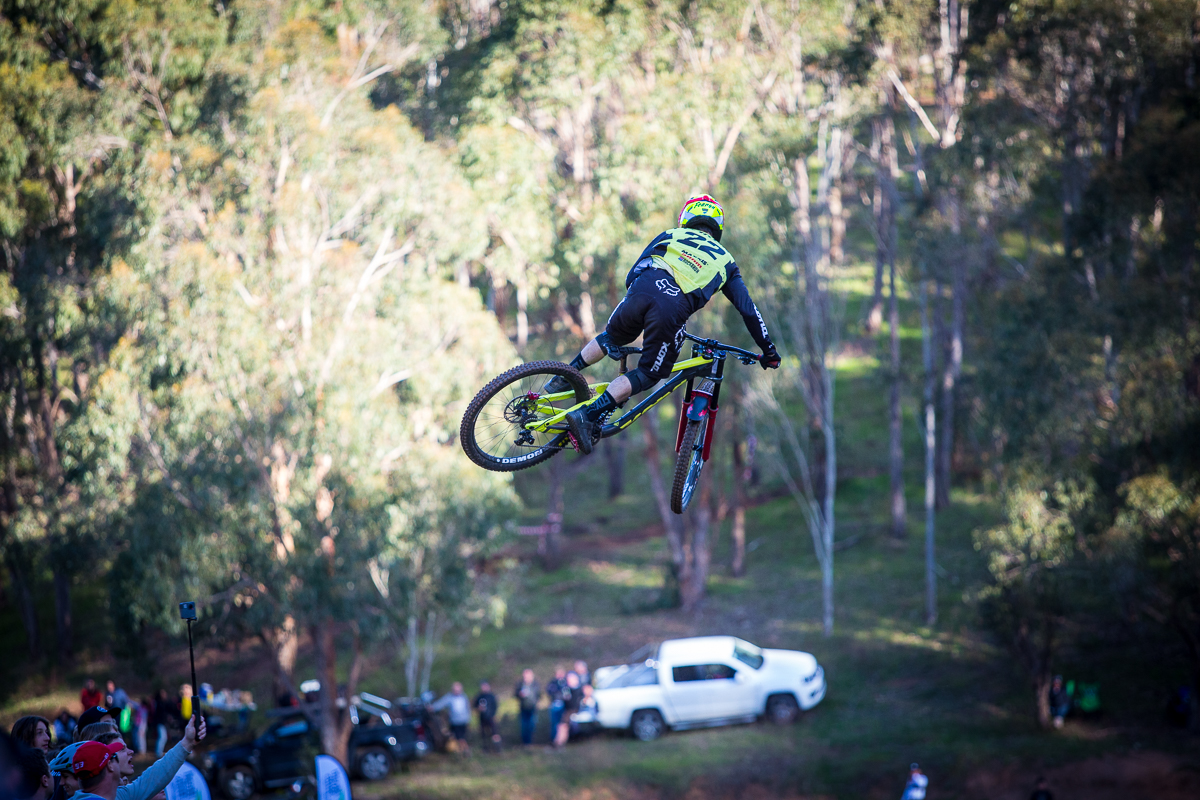 Sunday – race day – much of it was a repeat from Saturday; wake up and look out the window, drive up into the Adelaide Hills, get to the race and talk smack in the pits for far too long, decide you should probably actually do some riding and therefore go get on the shuttle bus! Even with more rain overnight the track was far grippier than expected, with the forecast looking positive the general consensus was that come finals the track would be running fast.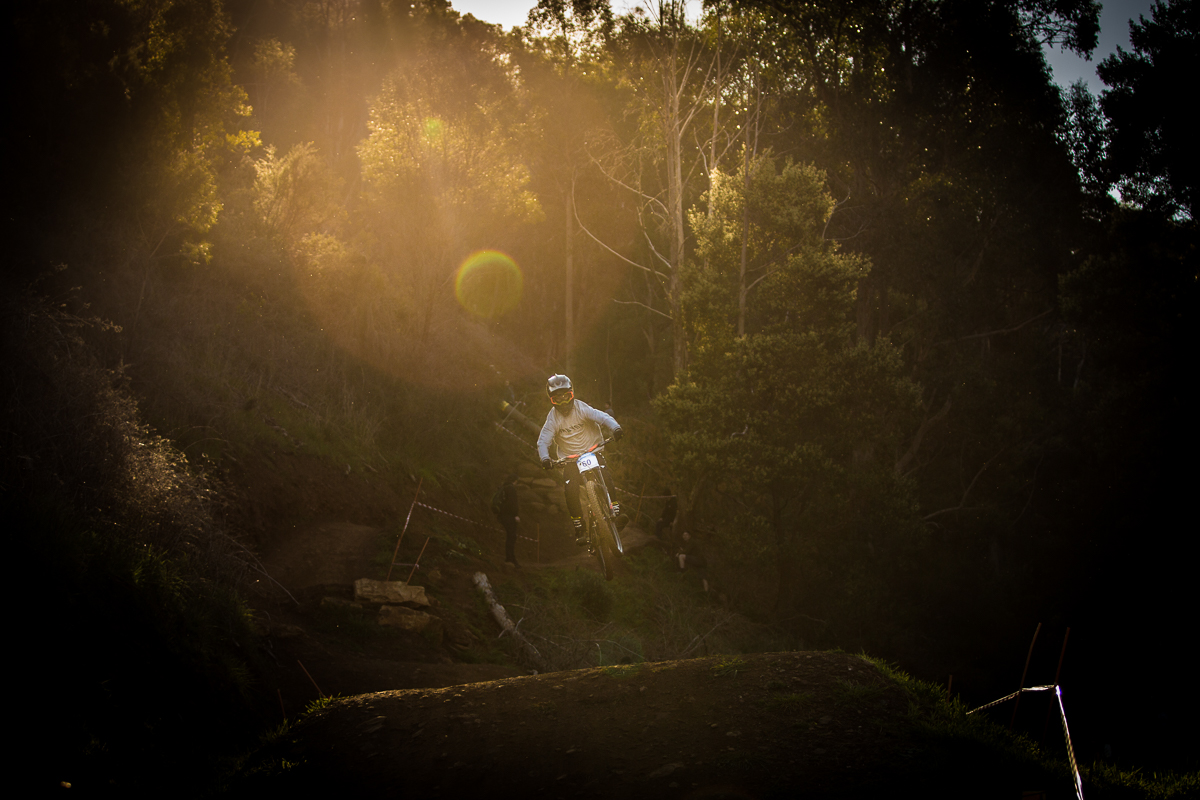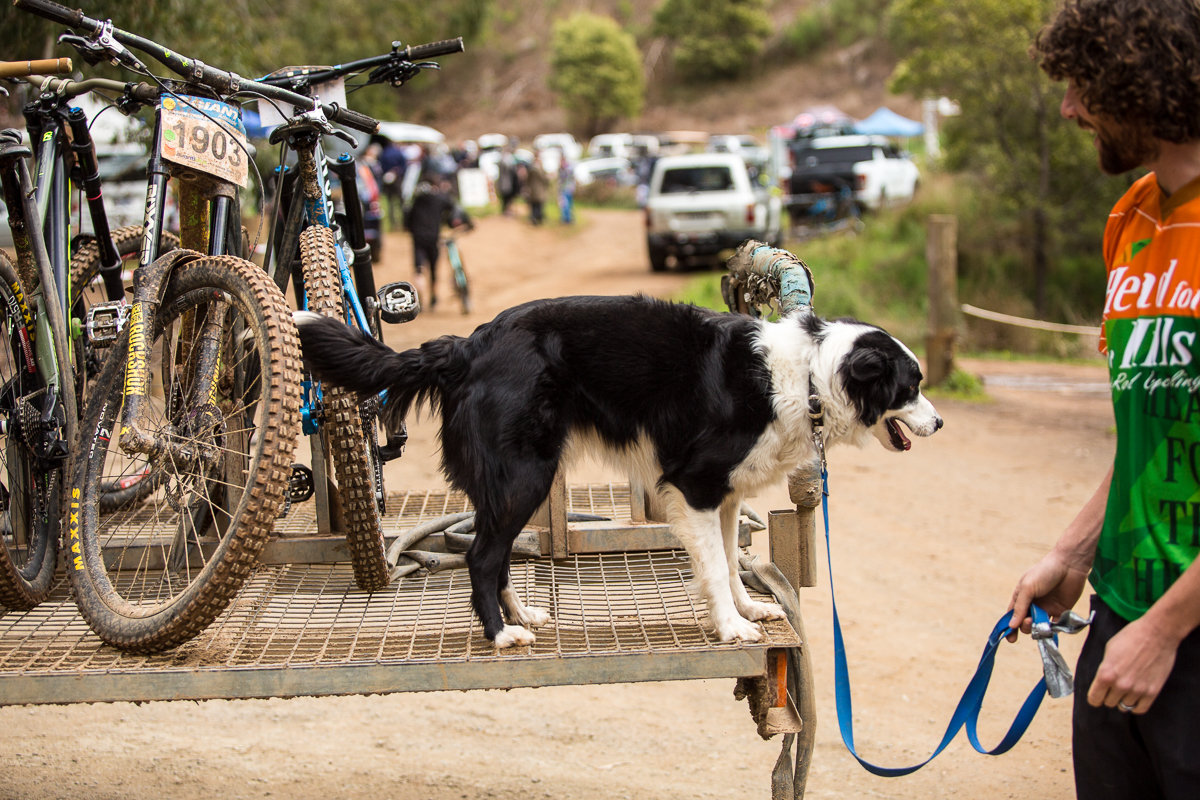 Before then there was some waiting which fortunately allowed Troy Brosnan a chance to run a garage sale from the back of his van! Troy decided against racing after his previously injured hand was a bit sore from practice, a smart move to ensure it is fully healed as soon as possible. The sale went well with some bargains being grabbed by eager punters, Troy was even kind enough to allow some room for us to sell some of our new DH 24 – 7 socks at a discounted price! Thanks TB.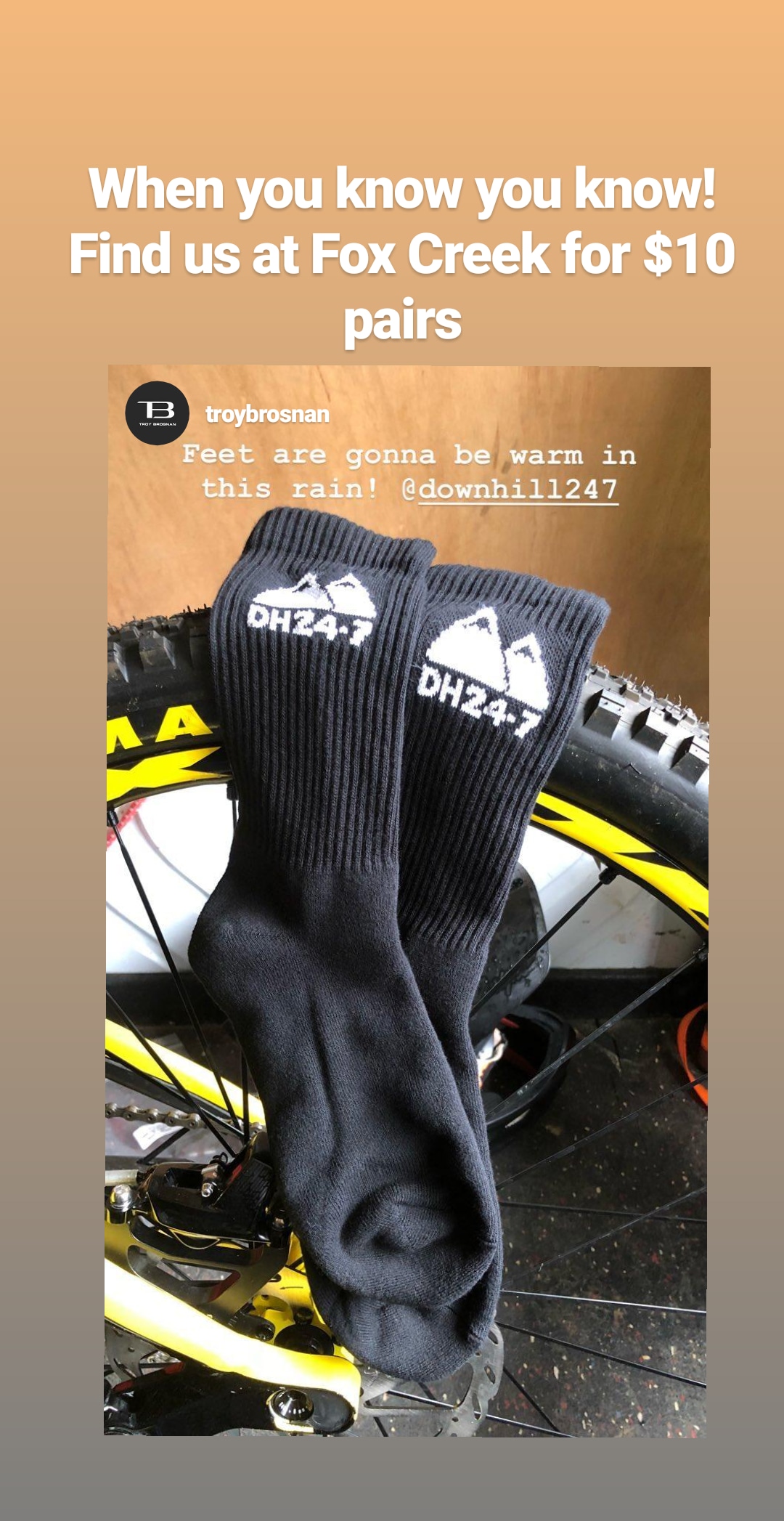 Back to racing and with Troy out it really left the door wide open for Connor Fearon to grab his 473rd State Champion title (we joke but between him and Troy they must have a fairly good hold on it lately!). Connor did just that, beating out Conor Clancy by some 6 seconds, Callum Dawes took 3rd.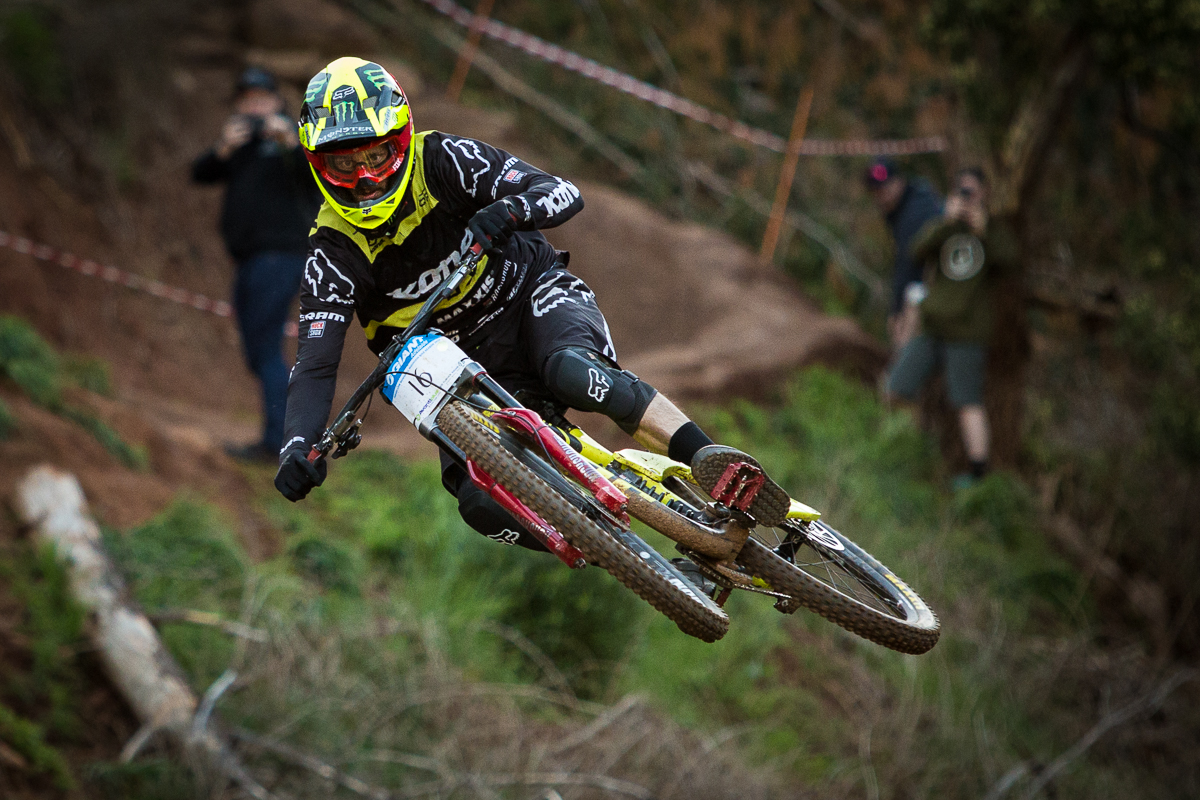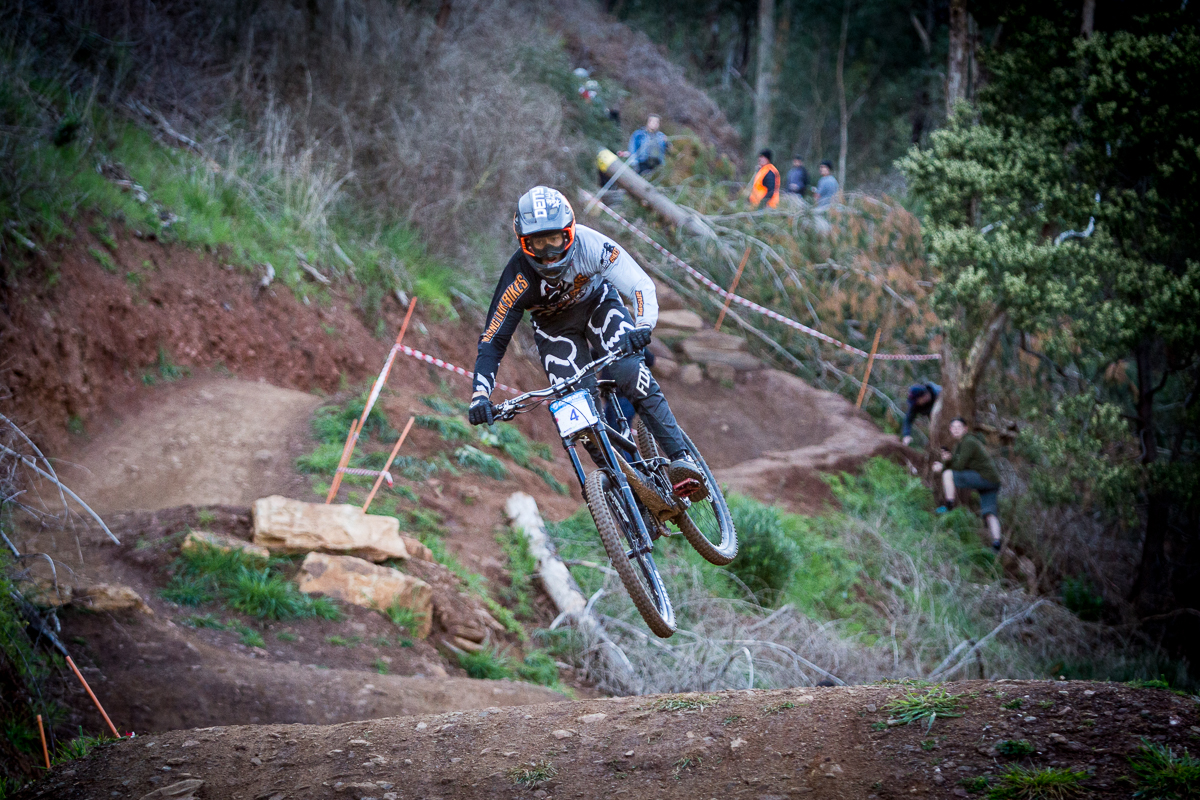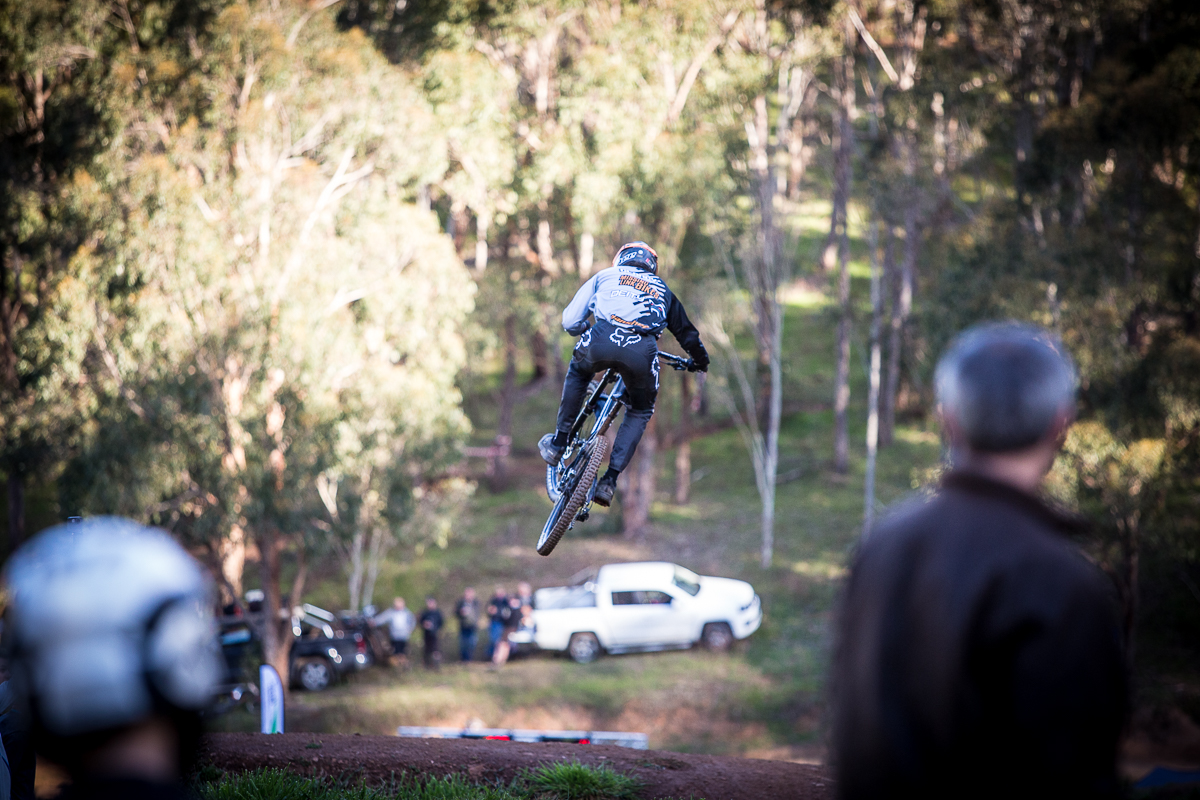 In the Elite Women Shelly Flood won out over Rebecca Wilkinson and Amy Schwarz.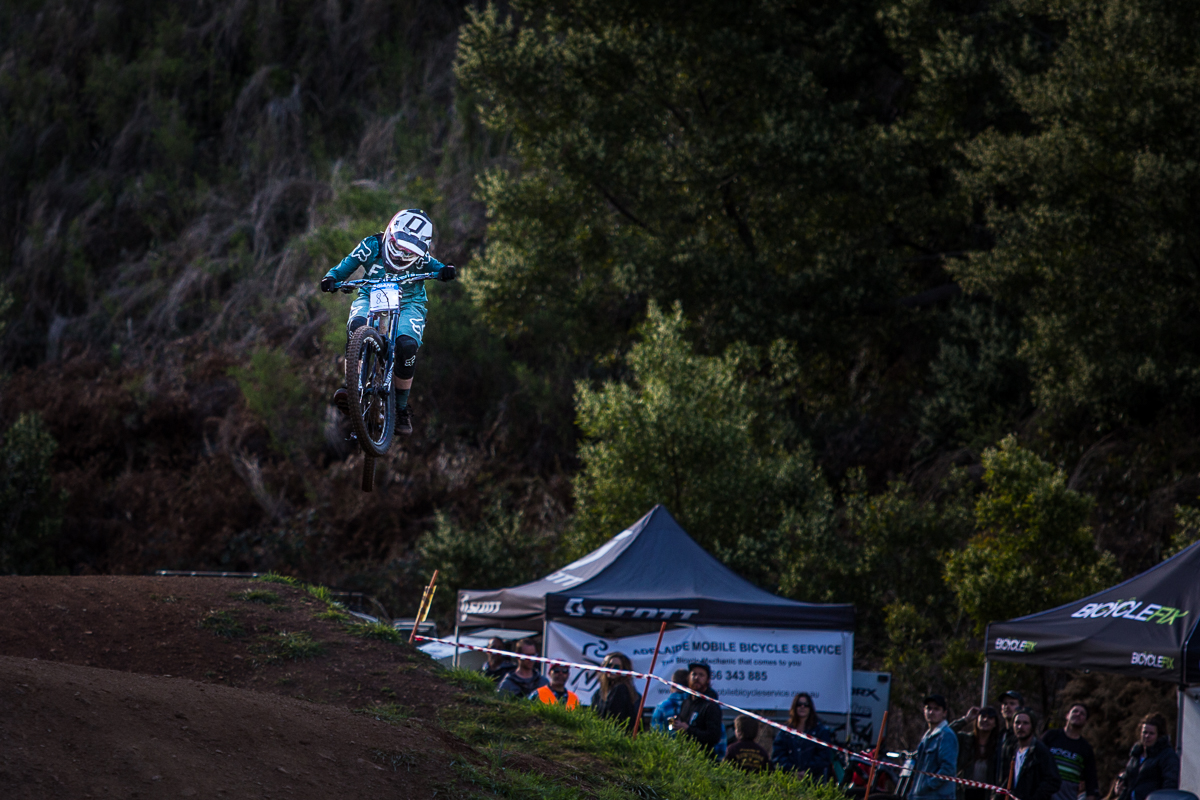 As for the Under 19 men Sam Walsh showed he is just as capable riding downhill as he is racing cross country (he recently represented Australia for Cross Country at the World Championships in Lenzerheide) winning ahead of Luke Brady and Jack Hodgson.
That wasn't quite the end of competition though with a whip off being held at the bottom of the course with plenty of riders giving it a crack. Once the dust settled it was Geoff Battle awarded the victory for boosting huge! All on his new 29er as well….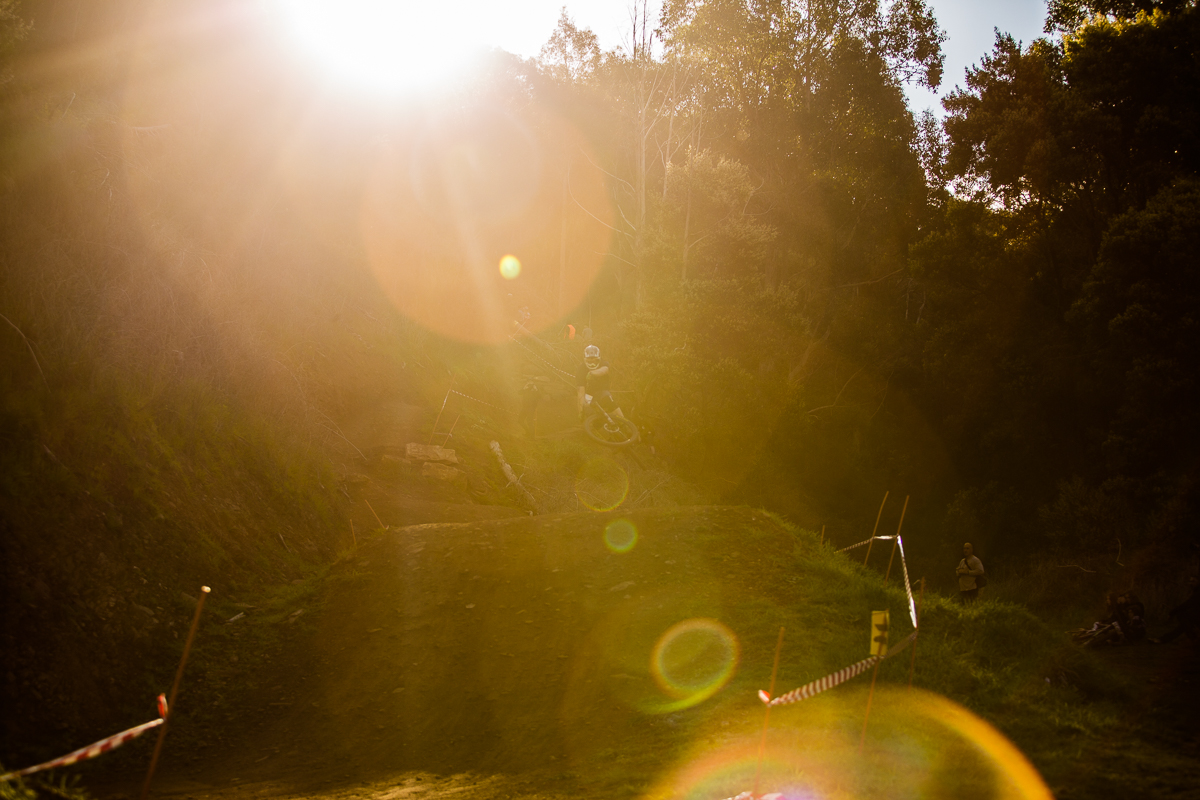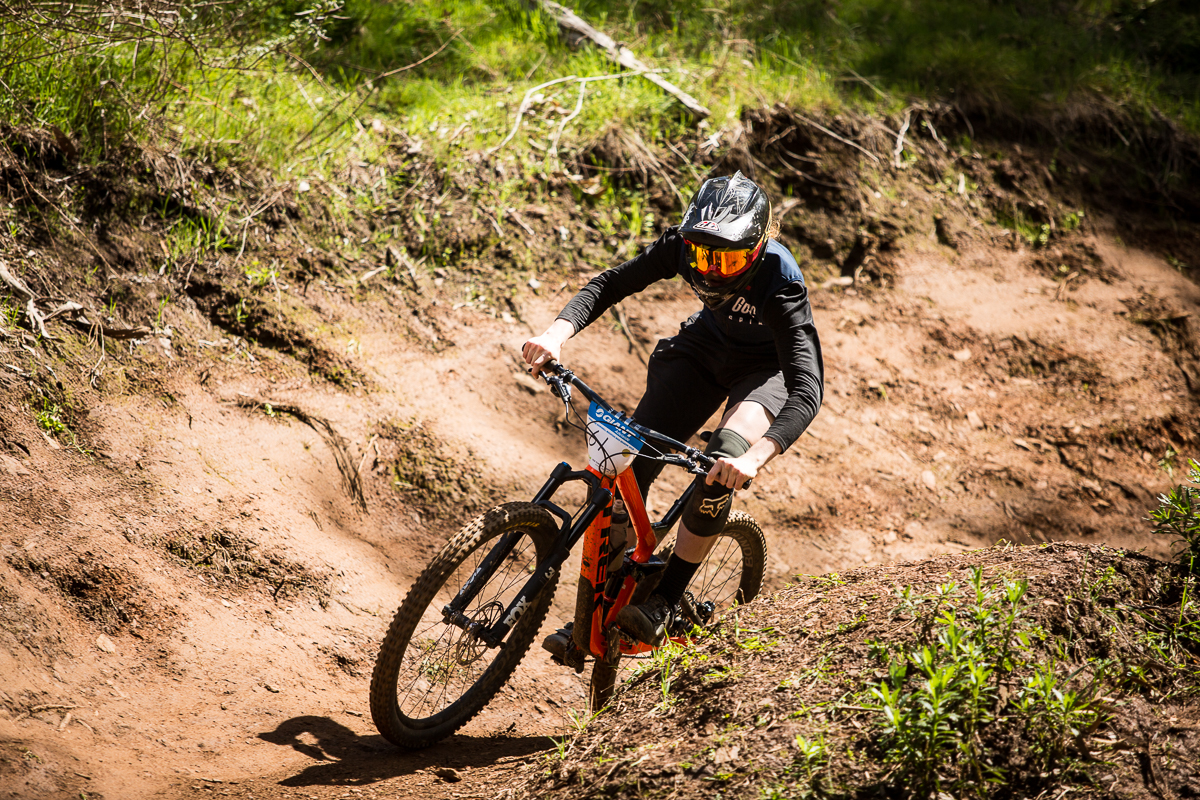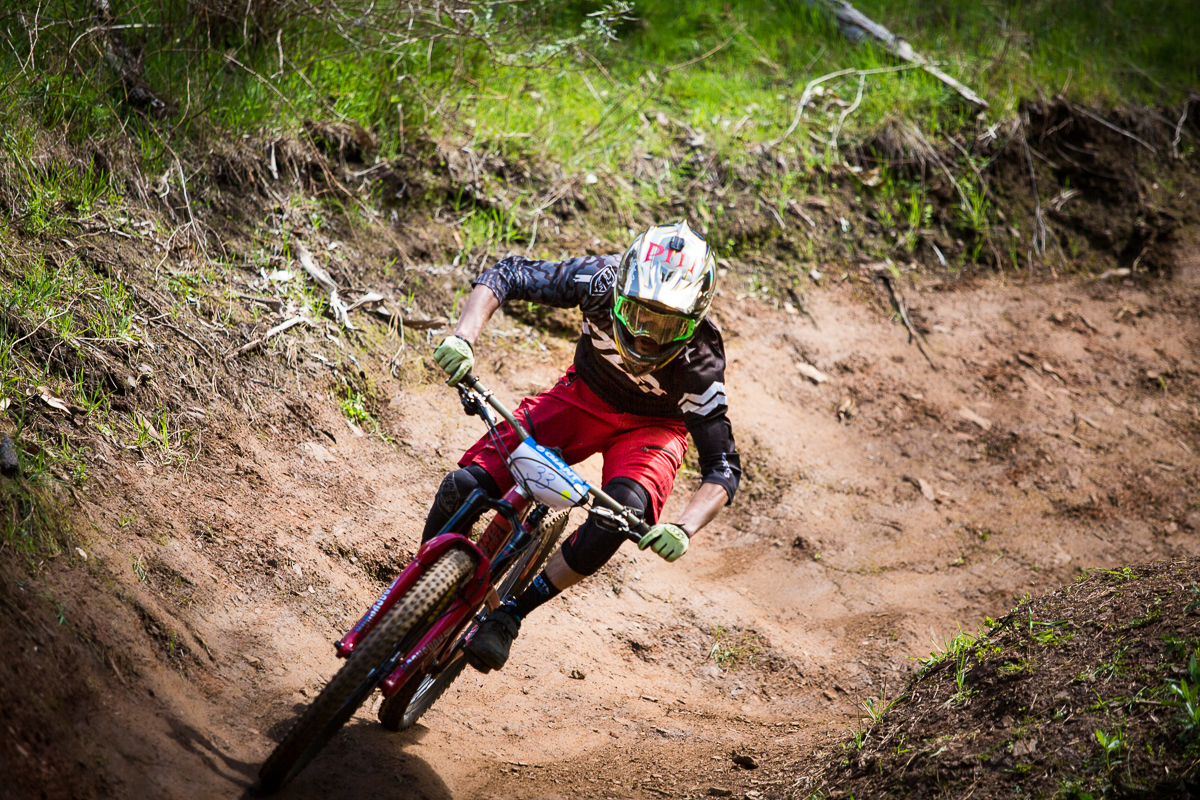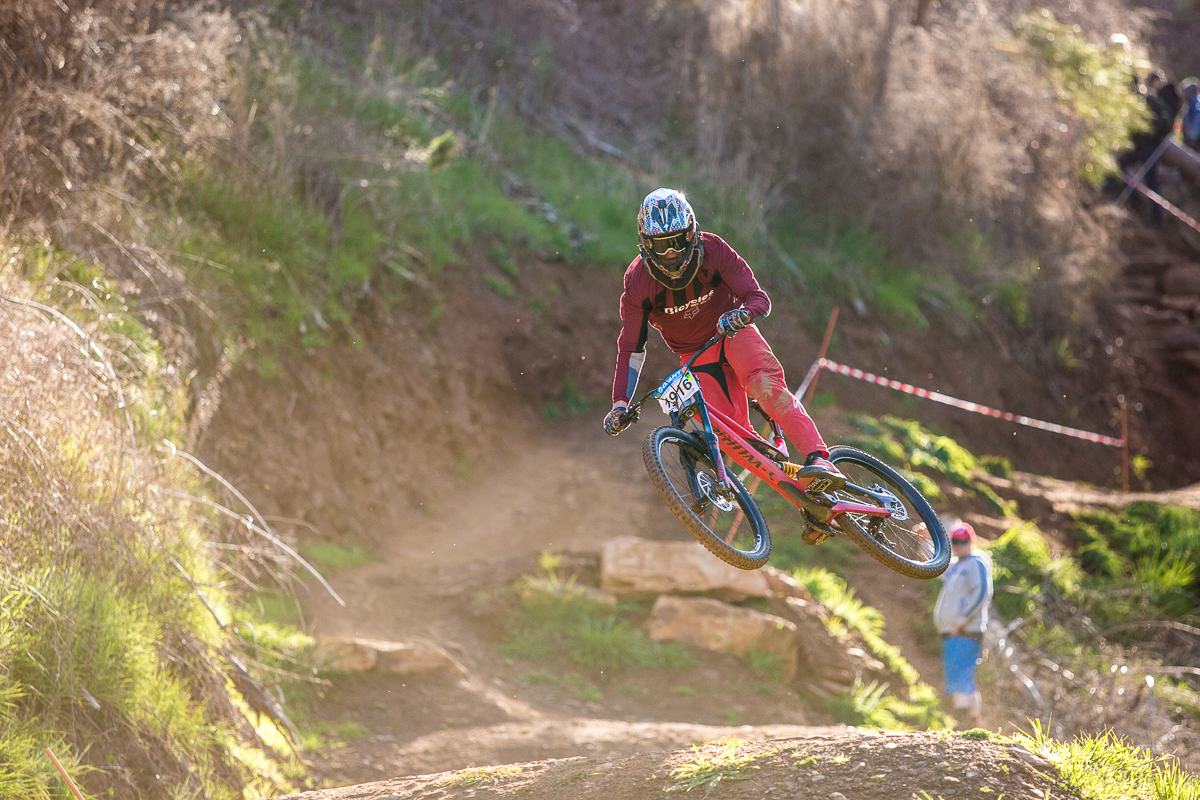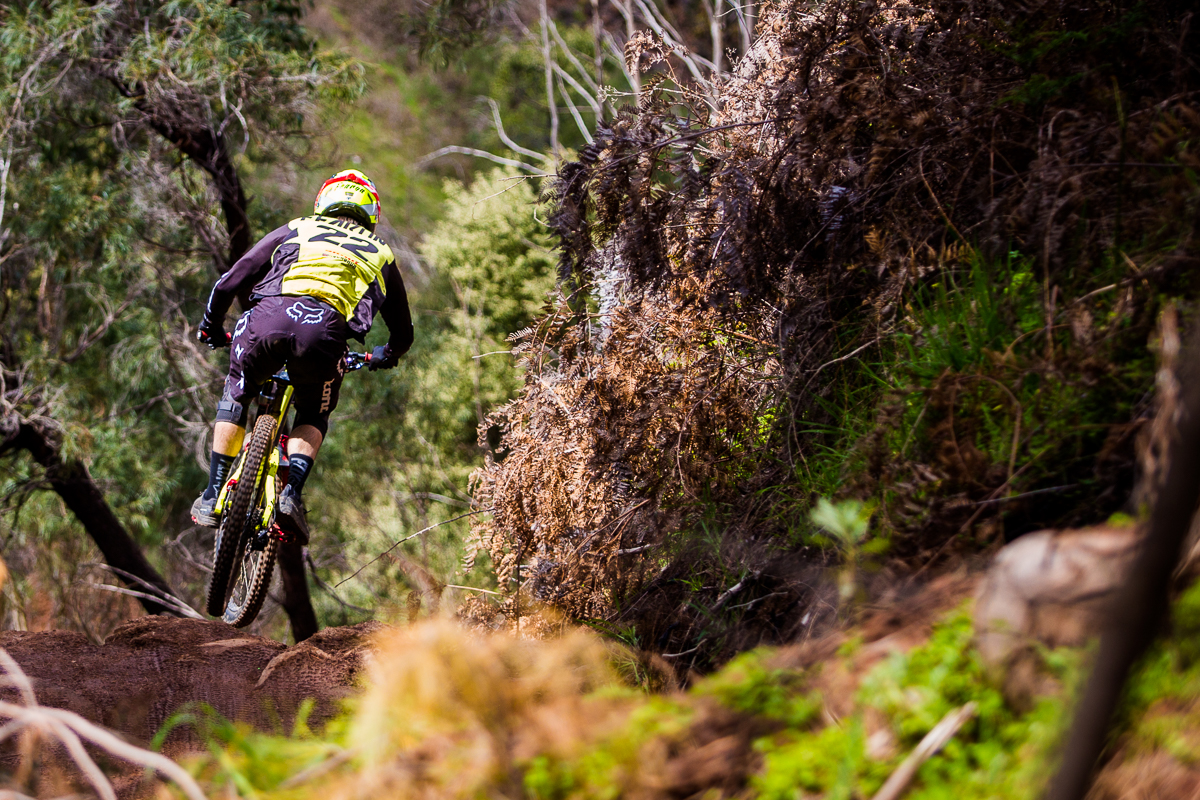 There is one more round left in the SA State Series for 2018, see you there!
Get more content on Facebook, follow us on Instagram & Snapchat: @downhill247