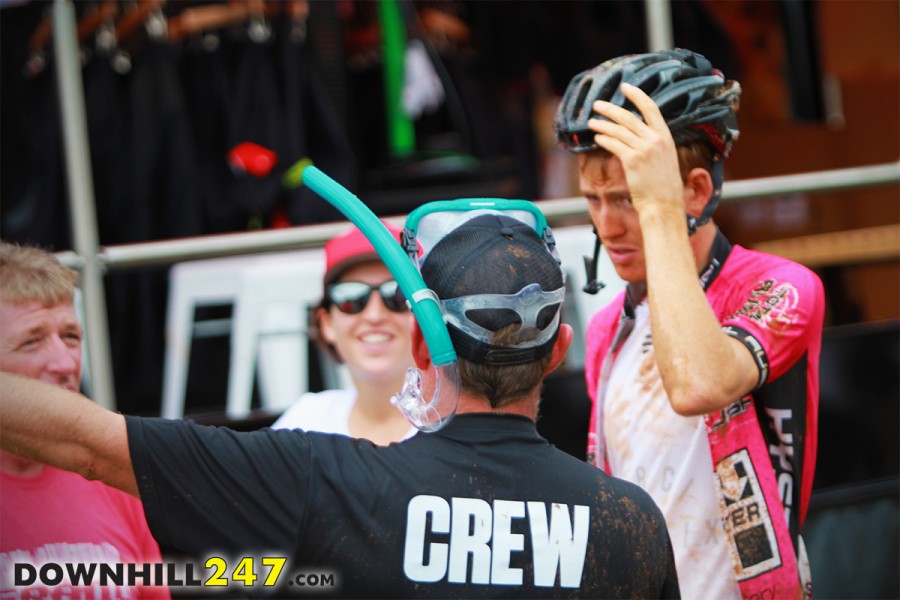 Qualifying and everyone got a little quieter today, a little more serious and a little bit more focused! First up for the day was a practice session for everyone to see what the track was like after last nights rain, it should also be mentioned that riders were still deliberating on line choice so this practice was, for many, still about coming to terms with the track. The weather has really come into play, the course is running a lot slower and with so many rocks/roots there are riders slipping left right and centre.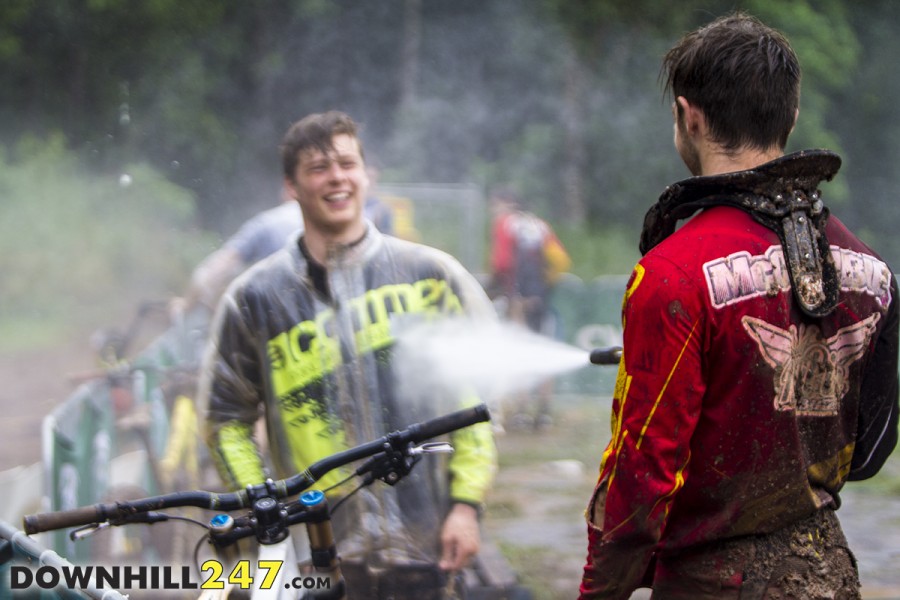 With practice finished it was time to start qualifying and it was the junior riders that got the proceedings under way. It was a tough day in the office, many who are still coming to terms with racing at the highest level. Fast French rider Loris Vergier took the top spot, it was a mixed day for the Aussies with Aiden Varley the fastest in 4th immediately followed by Jackson Davis & then Max Warshawsky. Some of the other juniors had crashes which put them further down the list. It was much the same for the junior women, Australia's highest place getter was Ellie Wale in 20th.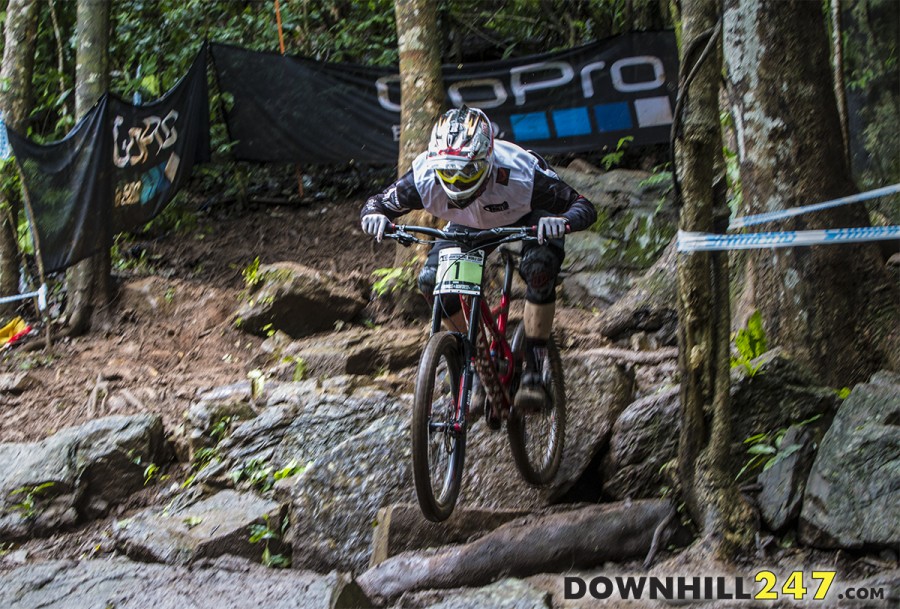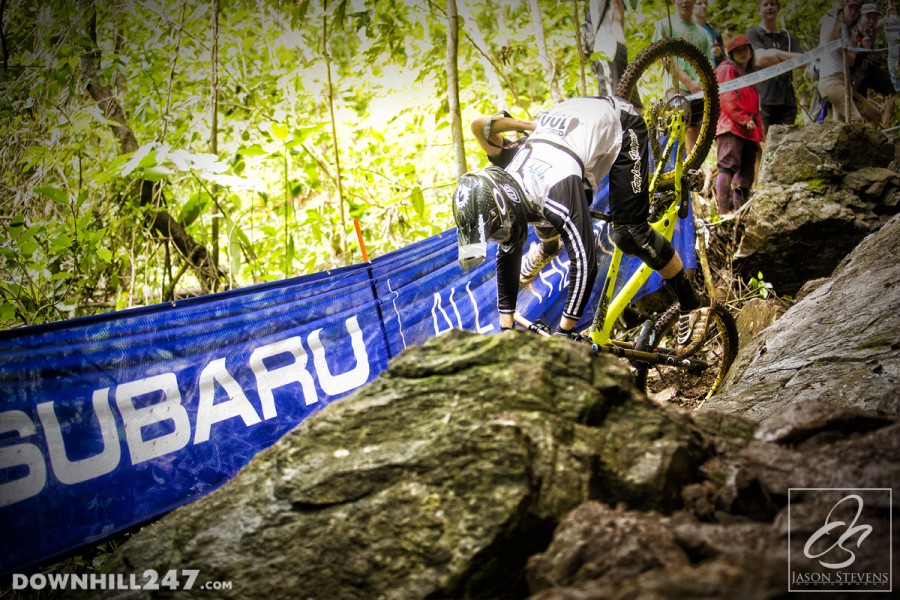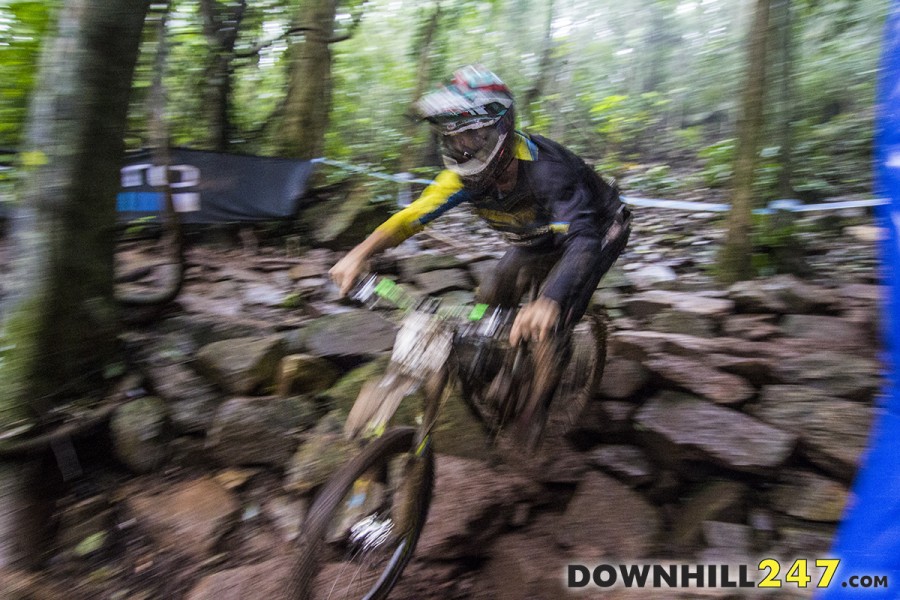 Junior Men:
1. VERGIER Loris FRANCE 4:33.924
2. SHAW Luca UNITED STATES OF AMERICA 4:43.248 +9.324
3. VERNON Taylor GREAT BRITAIN 4:46.240 +12.316
4. HAMILTON Connor NEW-ZEALAND 5:05.033 +31.109
5. VARLEY Aiden AUSTRALIA 5:05.620 +31.696
6. DAVIS Jackson AUSTRALIA 5:06.154 +32.230
7. WARSHAWSKY Max AUSTRALIA 5:08.117 +34.193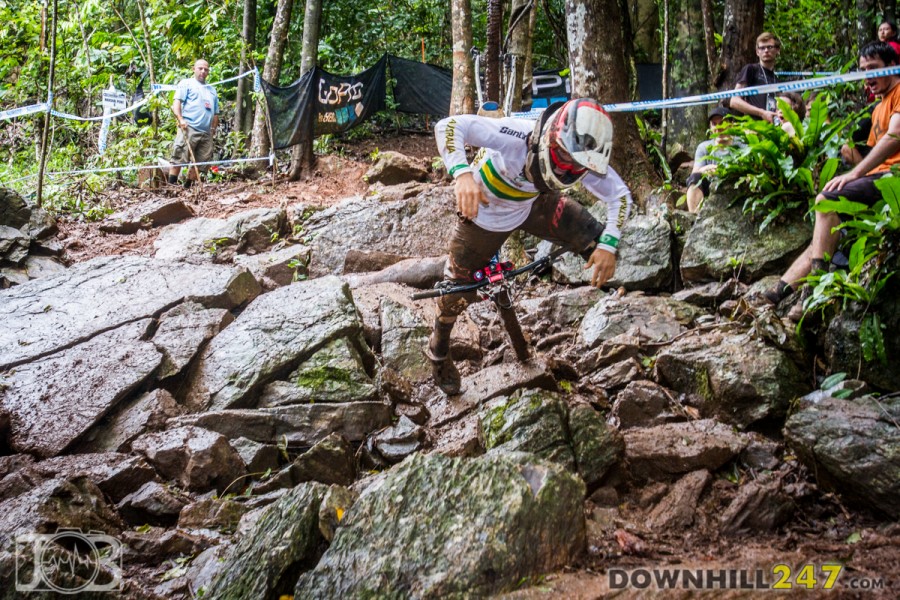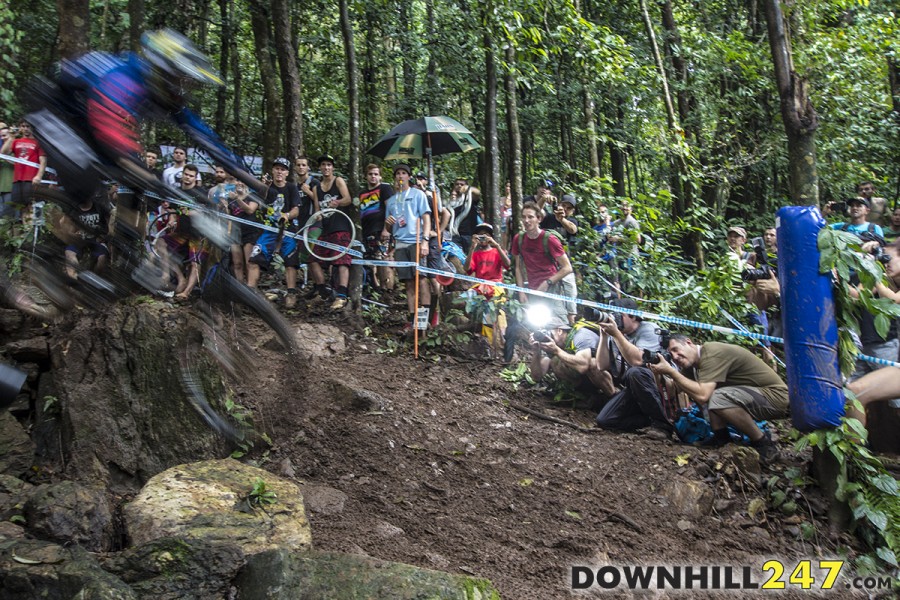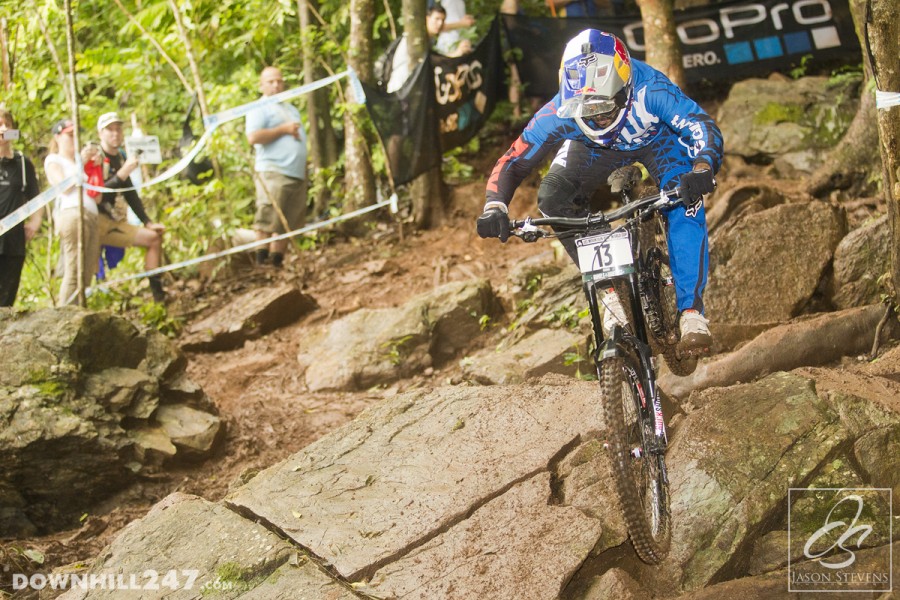 The senior classes kicked off and it was the women first on track, Rachel Atherton smashed the field by a whopping 18 seconds, it looks like everyone else has some catching up to do tomorrow! For Australia, Tracey Hannah, the local hope qualified a respectable 6th, we know she will want to do a lot better than that for the home crowd tomorrow.
Senior Mens was a totally different kettle of fish, times were a lot tighter, fittingly for ANZAC day it was a Kiwi on top of the time sheet, Sam Blenkinsop taking the first spot. It was the American Dream, Aaron Gwin in second, his second split time was blindingly fast, some 5 seconds faster than anyone else! Current world champ Greg Minnar was in 3rd, I think everyone was surprised with Ed Masters grabbing 4th and Same Dale 5th! For the Aussie contingent it was Connor Fearon in 9th, with what he described as an average run, crash included! Troy Brosnan was just outside the top 10 in 11th, the local boy, Mic Hannah looked good on course but had a crash which sent him tumbling down the placings, 34th in the end.
Senior Men:
1. BLENKINSOP Samuel 4:22.233
2. GWIN Aaron 4:22.961 +0.728
3. MINNAAR Greg 4:24.411 +2.178
4. MASTERS Edward 4:28.267 +6.034
5. DALE Sam 4:29.307 +7.074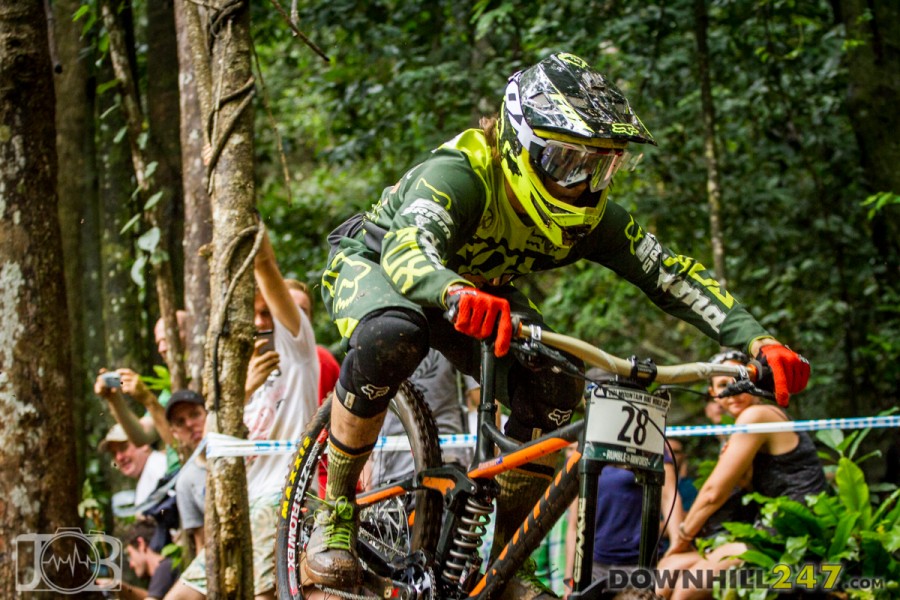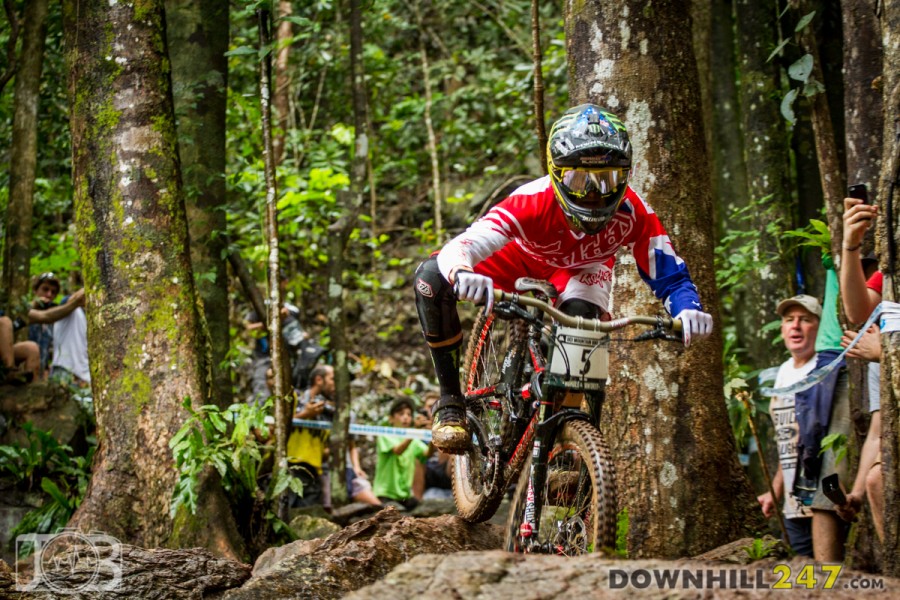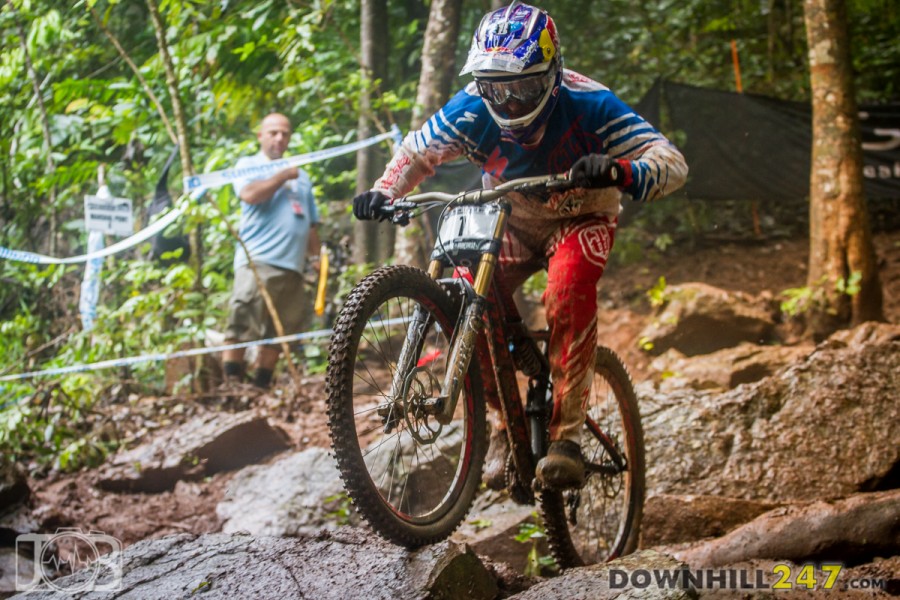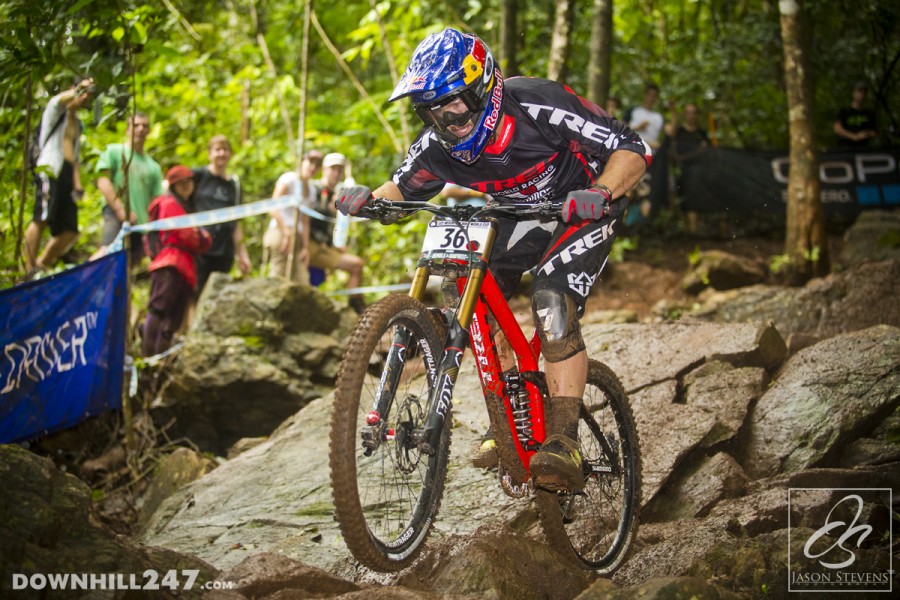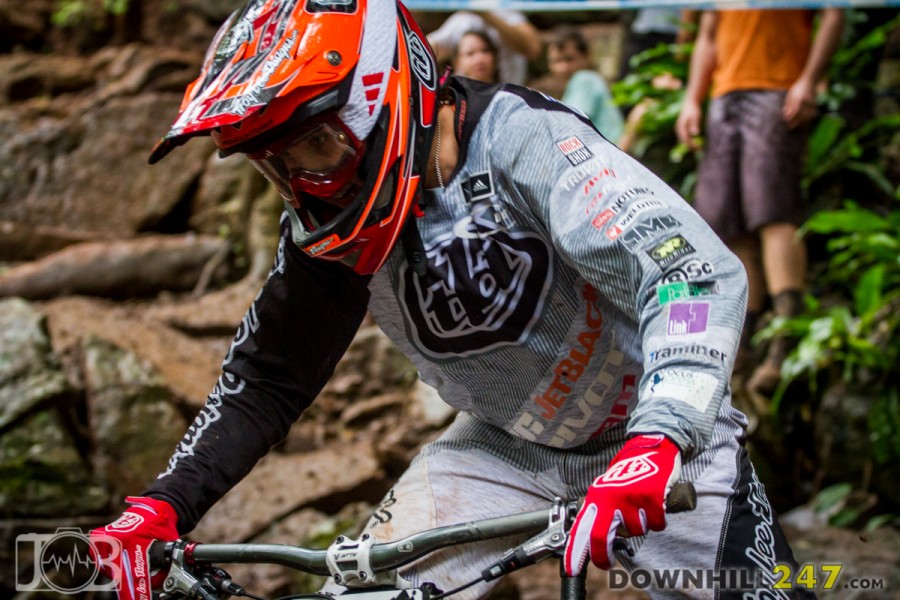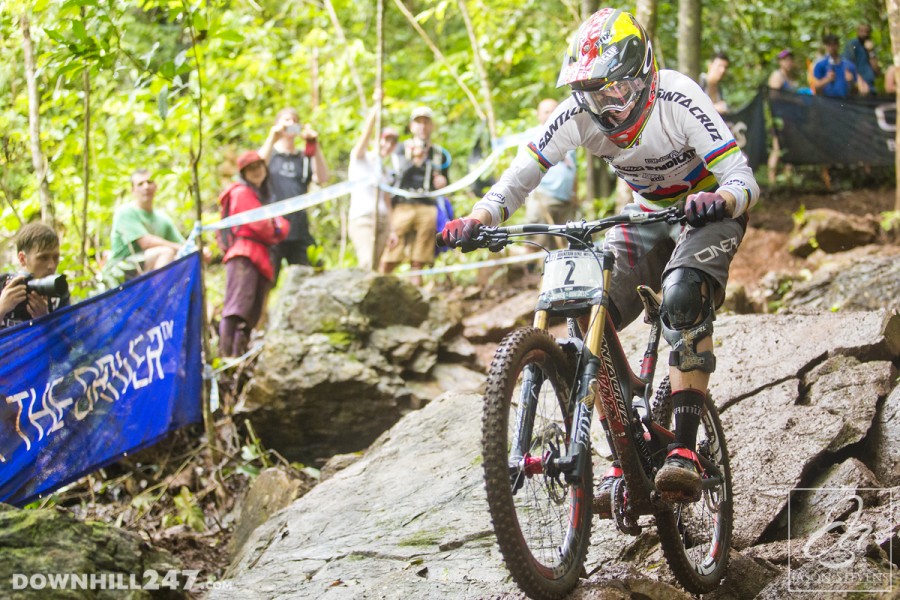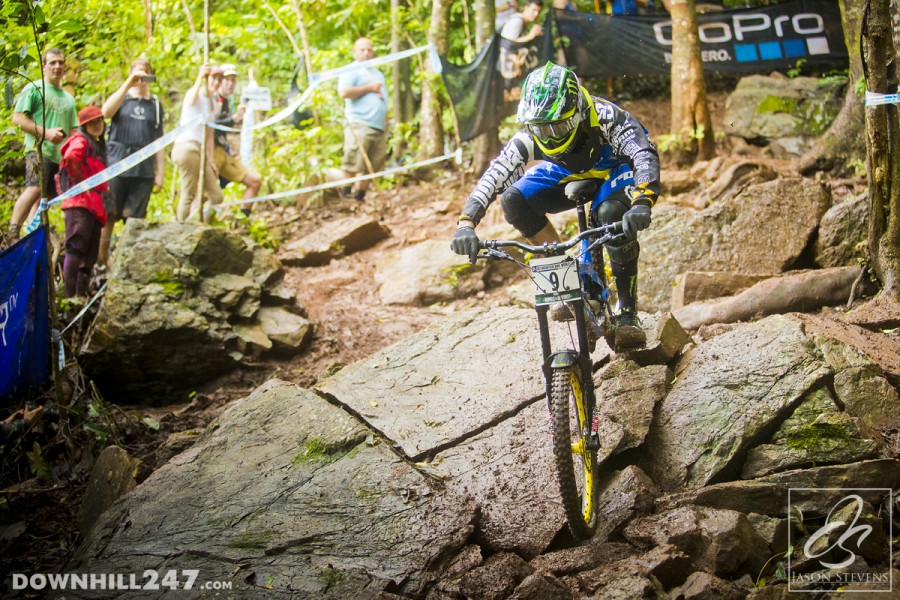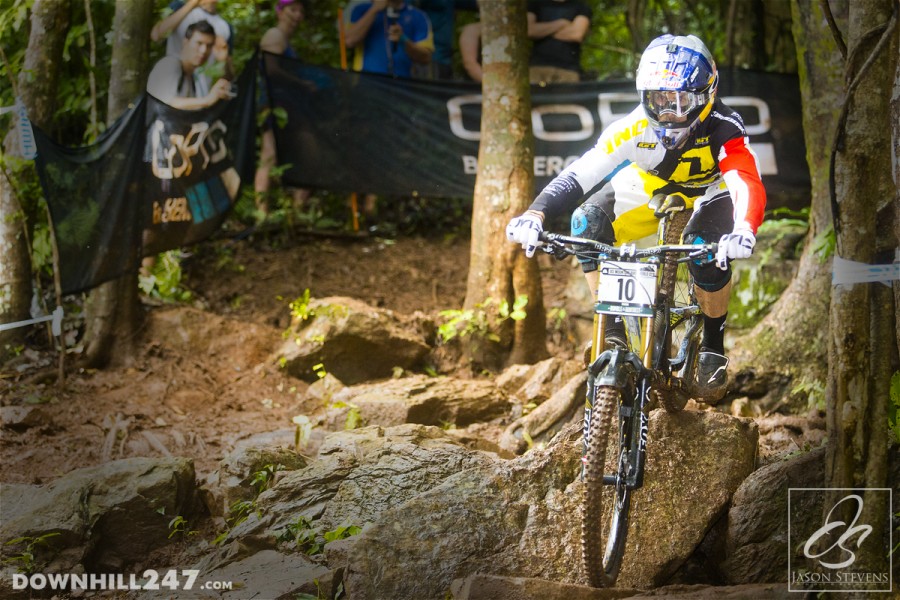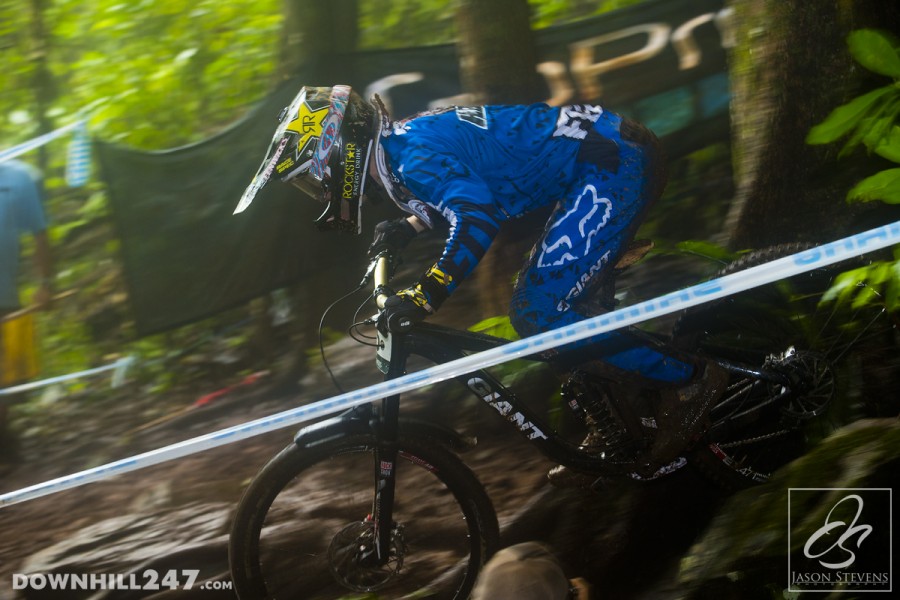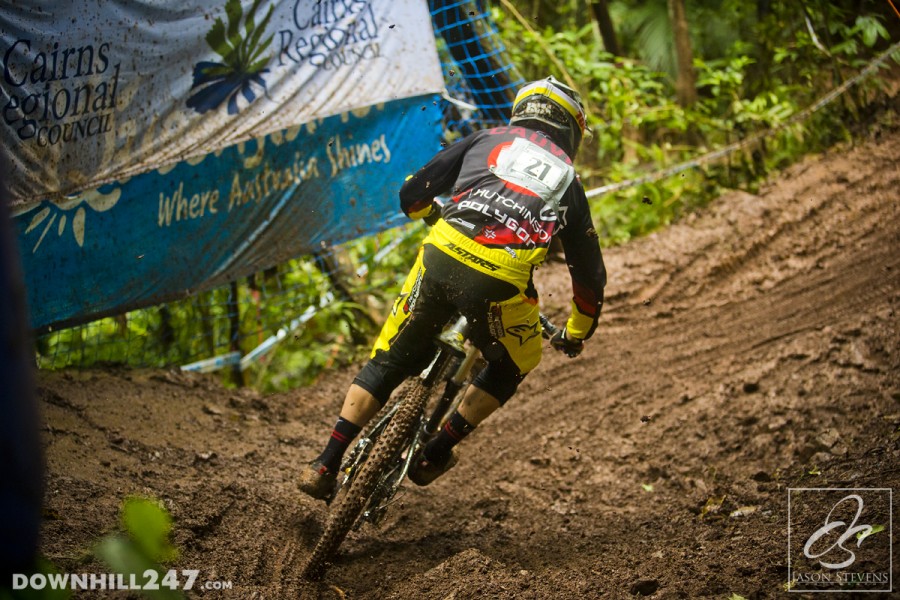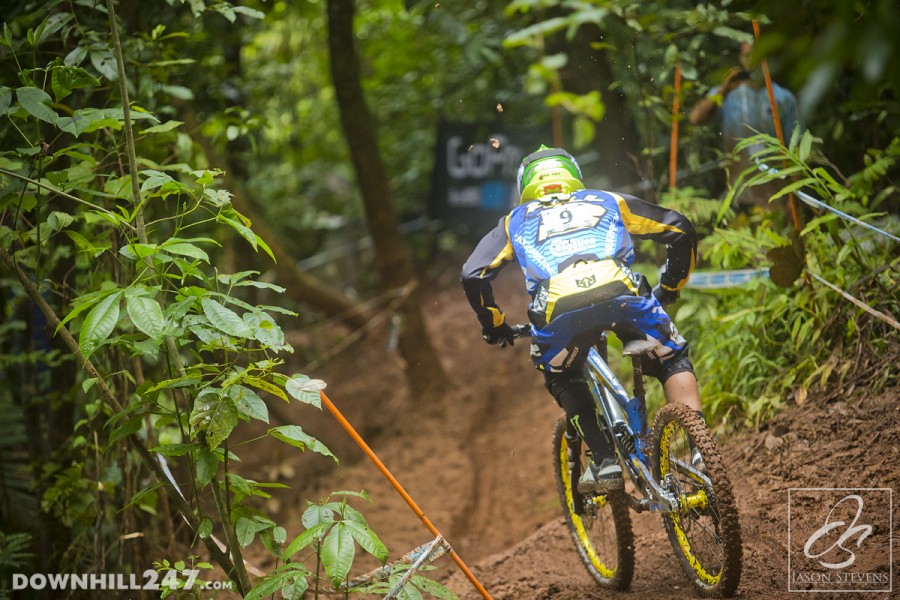 We can't wait for finals tomorrow! You know where to get all the images tomorrow!
Images: Jason Stevens Photography, JB Photomedia & in house images.
Our friends over at Captyvate Media have put together another edit for your enjoyment;A�https://www.youtube.com/watch?v=rsrnbkW2IHk
Facebook:A�www.facebook.com/downhill247
Instagram:A�@downhill247